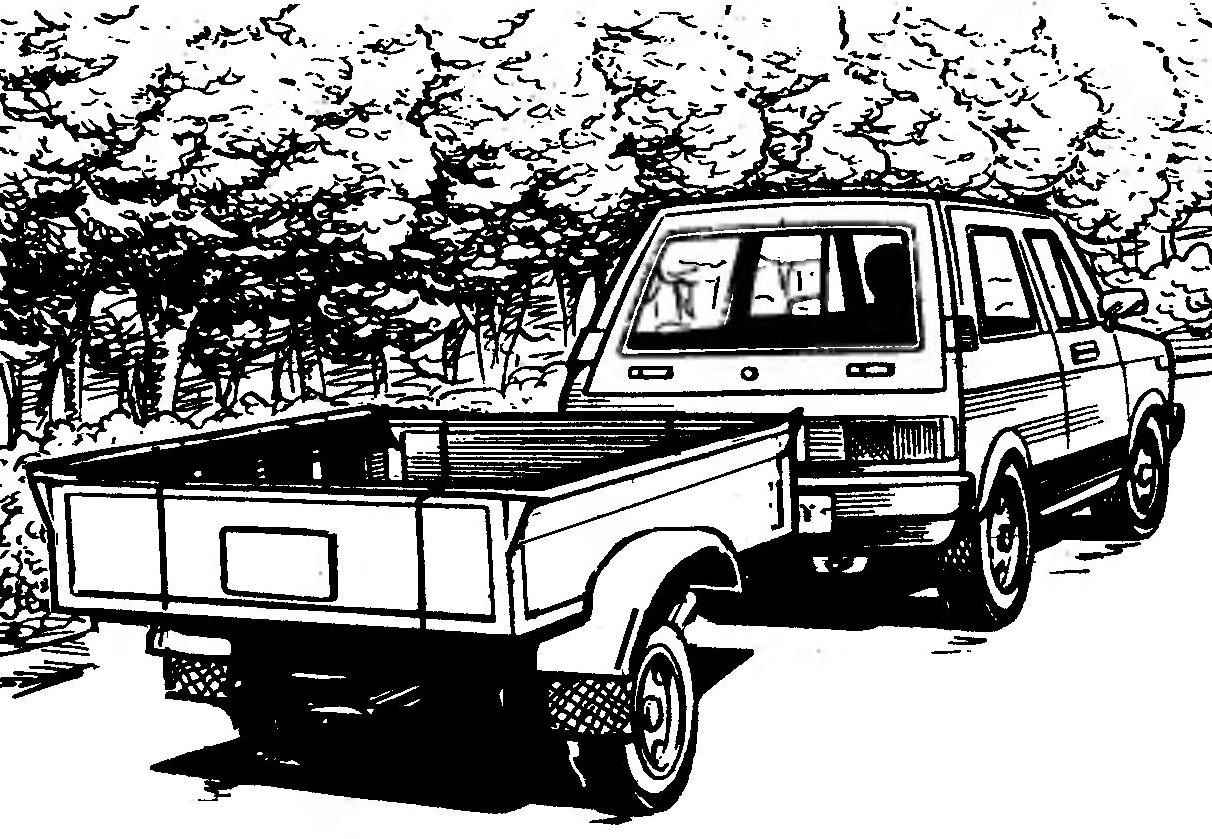 Many developers will be the future homeowners or gardeners — you have to solve the issues of transportation for short distances of local construction materials such as soil, sand, stone. Some owners, having their own transportation equipment (automobile, tractor or even a walk-behind tractor), buy her a trailer. However, the price of industrial trailer such that a prudent owner, especially if he is a man of the workman, be sure to pretend to do the trailer yourself? But for these craftsmen and to the development of a cargo trailer.
Outset: the design of the trailer is simplified — it has no brakes and signal lights. Therefore, for transportation on public roads without equipping the above devices the trailer it cannot be operated.
The trailer is a single axle, two-wheeled, folding the front and rear sides.
The body has its own frame and is self-supporting design. Mounted on a beam bridge is a rigid longitudinal struts and transverse rods. Of course, it would be possible to arrive easier: to weld the shaft directly to the middle of the beam, and to the resulting T-frame to attach frame body. But this arrangement would have deprived the opportunity or significantly complicate future upgrades of the trailer (if necessary equipment its soft suspension). Under the current structure this option rework to implement quite easily by replacing the longitudinal struts on the springs and the transverse struts — shock absorbers.