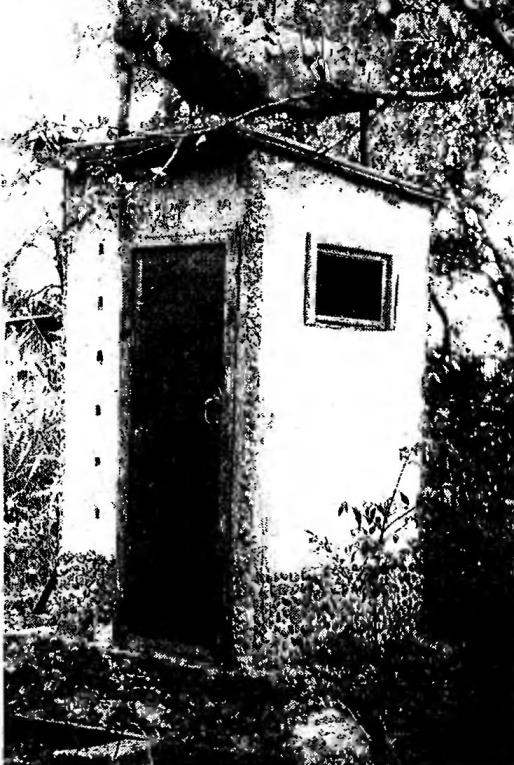 Many years write your journal. This is a real helper to those who are doing something with their hands. We live in the South of Ukraine, there is a building material, as timber, is the deficit. Many of my neighbors are gardeners began to put the farm buildings are made of cement panels of their own making. Some buildings have a wall thickness of only 1.5—2 cm and not inferior in strength of structures made of other materials. In his garden plot I built on this technology, the shower, the basement — turned out pretty good. And I want to share with readers. I think will be useful to many.
Who does not dream to have in your suburban area shower? Nice to cool off in hot weather after the garden chores. Even nicer if shower not hammered together from wood and old rusty iron, but neat and comfortable.
Here is an example of such a solution — a shower of small home-made concrete panels. The source material is chosen as the most accessible, relatively cheap and durable.
Izgotovlenie shower enclosure requires 0.2 m3 of concrete, reinforcement bars (steel mesh) and a wire diameter of 1 mm for the cords.