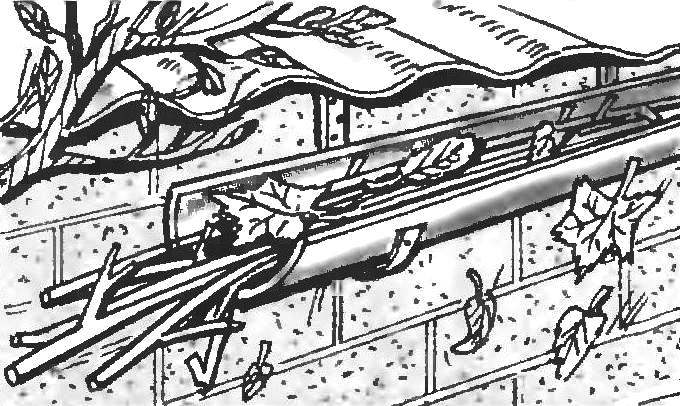 Fall — during fall and rainy weather — wet leaves quickly clog all the drains from roofs and especially gutters. To prevent this from happening and did not have those constantly cleaned, sometimes they put mesh strips. However, the same result can be achieved in more simple way — enough to lay in the gutter "the rod"— a long smooth rods: if on top of them and typed sheets, then under them the water will drain freely.
Recommend to read
DRAIN… ON "A LEASH"
To collect rainwater from the drain flooded the bottom of the wall and the Foundation, it usually put a barrel or descend from the roof a chain, playing the role of a "ladder" to calm...
PIGGY RAIN
Most gardeners under the gutters certainly are cumulative barrels to collect rainwater from roofs for irrigation reserve, and in case of fire — water at hand. It's a pity, when the heavy...