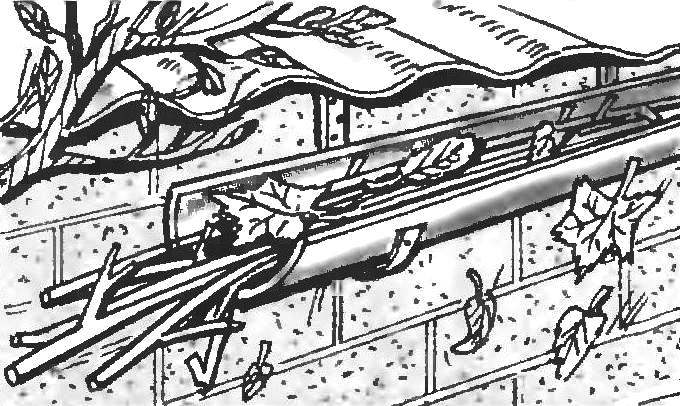 Fall — during fall and rainy weather — wet leaves quickly clog all the drains from roofs and especially gutters. To prevent this from happening and did not have those constantly cleaned, sometimes they put mesh strips. However, the same result can be achieved in more simple way — enough to lay in the gutter "the rod"— a long smooth rods: if on top of them and typed sheets, then under them the water will drain freely.
Recommend to read
AUTOMATIC BIT-CHARGER
It is known that in the process of operation of car batteries is required from time to time to do preventive charge-discharge cycles to prevent sulfation of the plates and thereby...
SHE WAS THE FIRST
Guided missile anti-aircraft missiles V-300. It was designed to defeat aircraft with a flight speed of 1500 km/h at altitudes from 5 to 25 km and at a distance of 35 km the First...