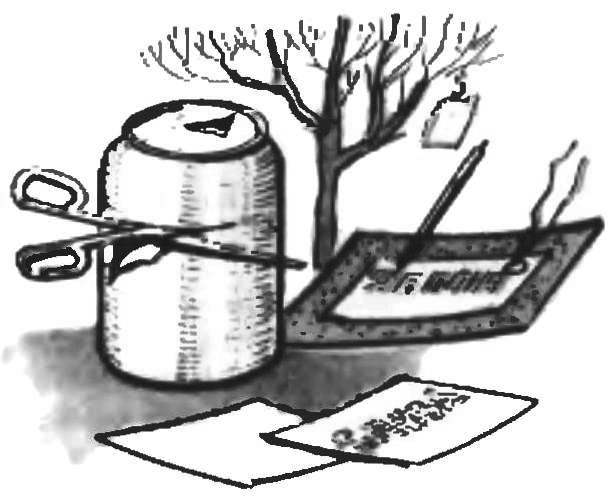 Today literally stumble over used in metal tins of drinks. I was thinking of what to adapt them, painfully good material fine silver, not stainless.
Finally I came up with: I cut the bottles with scissors on a small rectangular plate, which is then giving labels for seedlings. The inscription put dried-up ballpoint pen: put a record on a sheet of thin rubber and pressing down, write what I want. The letters turn out relief, like minted. Such labels will never get soggy and will not fade.
Recommend to read
RESCUE CLIP
How to be if urgently need to carry out drafting work using ink, a special ruler with a raised above the paper edge among the tools was not there! A way out of this situation is shown in...
AND PACKAGING — IN THE CASE
Just a sharp knife needed to turn an empty plastic shampoo bottle, washing tools, preparation of household chemicals in a number of useful things: a ring with a small eyelet can be used...