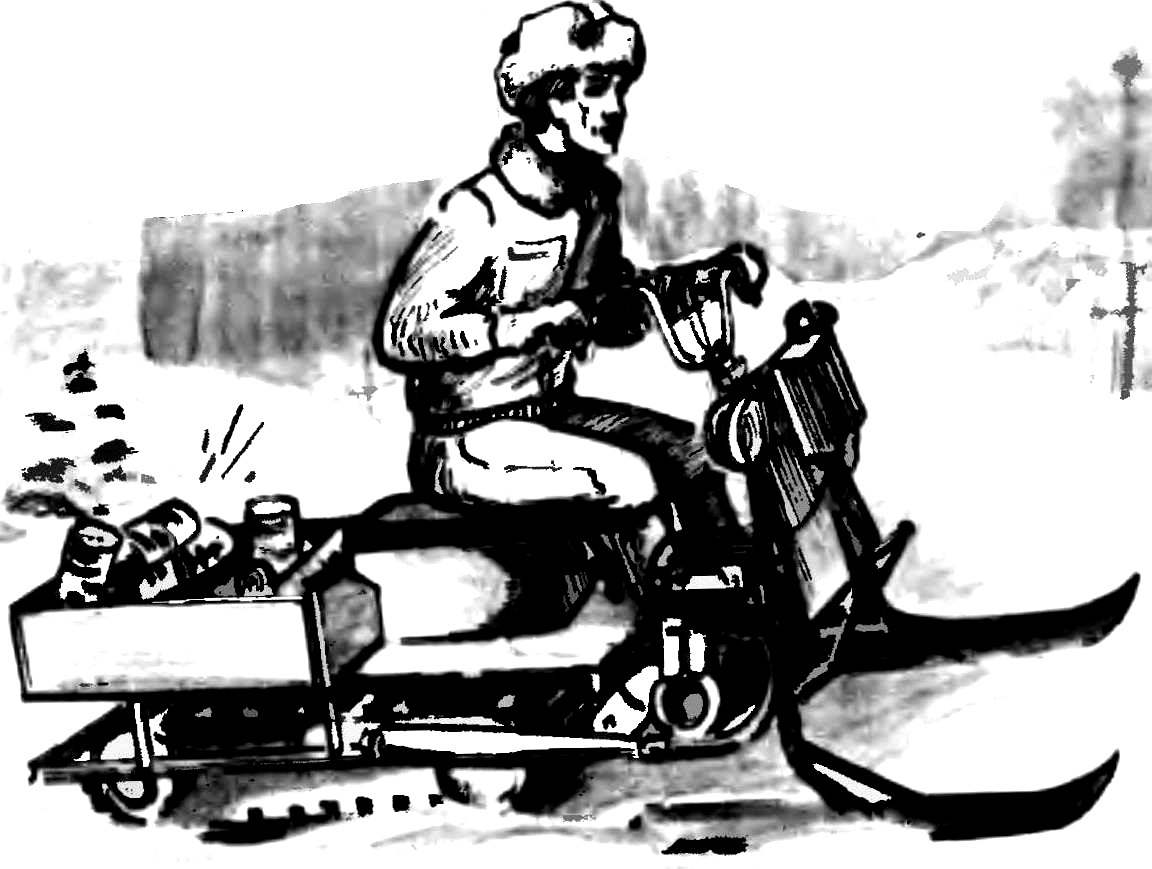 With the magazine "modelist-Konstruktor" I've known since high school, often picked up from the magazine interesting ideas, implemented them. Over time, accumulated their own experience, appeared and their development. One of them I want to offer to the readers of "M-K".
A little about myself: I'm 28 years old, in 1984 he graduated from the Kurgan machine-building Institute, and now work as a Director Zavodoukovskaya station of young technicians.
In recent time become very popular the wheel of the snowmobile. At several Union meetings (most recently in Tyumen) has shown a lot of pneumatic-tired machines: and huge and smaller. Yes, they do not spoil the tundra, but their permeability through the deep and loose snow is not too high: the kind of snow they have a big unit load and, consequently, increased the counter-resistance movement. We have, in the South of the Tyumen region, in the birch and pine forests, snow that is too soft. So I was fascinated by the idea of the sleigh Nezhdanovskoe, which somehow told in "M-K".
Last year I, along with his brother Alex built a snowmobile under the scheme "caterpillar around skis", similar to the one which was told in the January issue of "M-K" for the year 1989. And then on the operating experience of this machine, we have designed and constructed an improved type called "Idea-2", which we present to the readers.
Snowmobile "Idea-2" — truck mount, double, with a crawler gear and asymmetrically located engine.