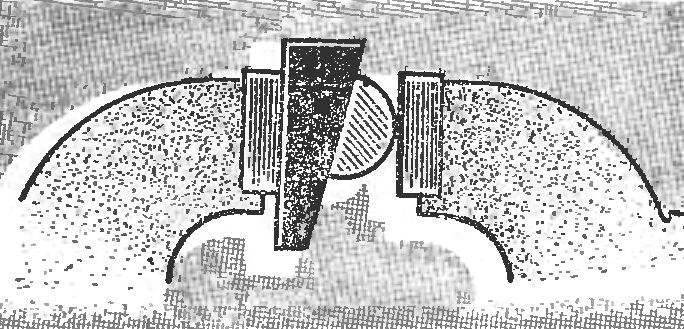 The one who often have to use a vise knows that the most difficult thing is to hold them a wedge-shaped or cone detail: when processing it loosened and slips out. However, if you apply a semi-cylindrical auxiliary plate, the problem will be solved: surface it is firmly pressed against the cheek of the wedge or cone, and its spherical surface are well dock with a sponge — holder in the vise will be reliable.
Recommend to read
BIKE IS CHANGING THE SHOES
For a man, far from technical creativity, the expression "reinvent the wheel" has a negative connotation: a waste of time, repetition of already traversed. However, the designer-Amateur...
INDICATOR CROSSWIND FOR CAR
Fast drive is always fraught with additional danger. Often, even experienced drivers do not take into account all factors that can play a fatal role and lead to traffic accident. Such...