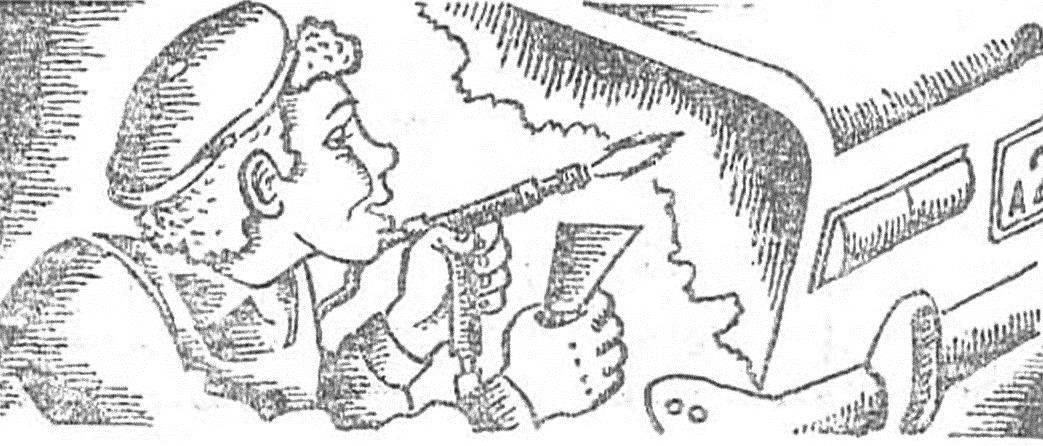 The name of this useful tool is not accidental. Blue tongue its flame available is the variety of the work: soldering and brass melting small portions of ferrous metal, the simplest types of heat treatment — hardening, annealing, vacation. Burner will help prosmolit skis come in handy when removing old paint, repair, battery, radiator, decorative wooden parts and even cooking — for poultry processing. An important advantage of this design is that it can run on gas from the main or cylinder, through a reducer, and gasoline. The flame temperature in both cases, up to 1100-1200° C.
The base of the burner are two brass 12 mm tube d, soldered to all hard solder. The vertical tube from the bottom is worn round textolite handle, and behind it — on the threaded shank fitting the air hose. For a short part of the horizontal tube is screwed to the stop of the second fitting. In the middle of his hole 0.6 mm close-fitting copper tube with pressed head / nozzle. Through the nozzle of this tube is fed a combustible gas. Leaving the orifice of the nozzle, it is mixed with incoming air from the handle and forms a combustible mixture which then enters the nozzle-divider. This part is the most difficult to possess basic skills ka lathe and drilling machines to make it will not be difficult. And finally — the body of the divider. It is a machined stainless steel short sleeve, screwed on the threaded nozzle belt. The inner diameter of the sleeve fitted on the disk size of the divider so that the gap was minimal.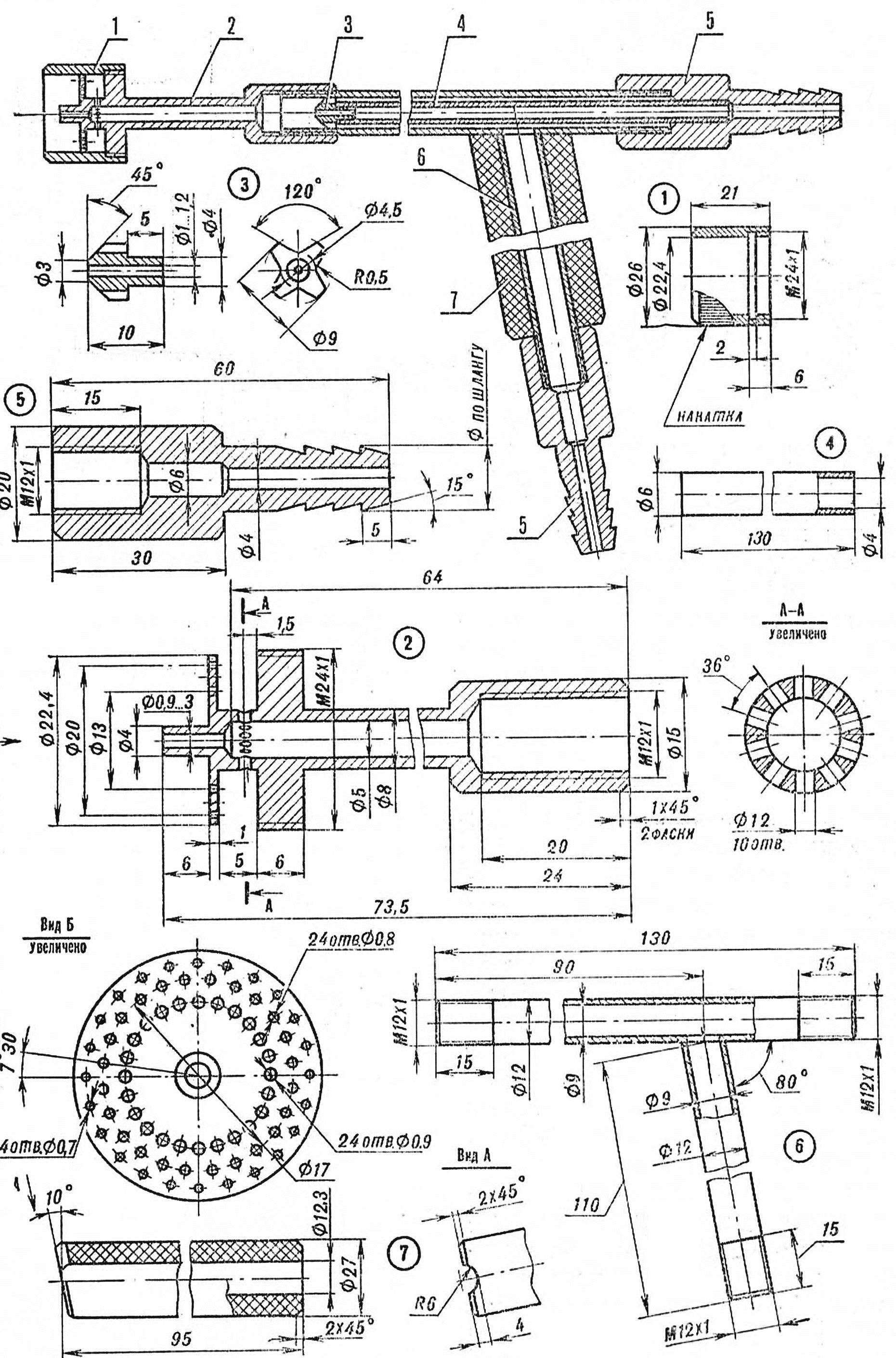 Fig. 1. Burner Assembly:
1 — body divider; 2 — injector-divider, 3 — nozzle, 4 — guide tube 5 — fittings, b — base, 7 — handle.
The burner design ensures reliable operation at different pressures of the supplied fuel-air mixture. The main stream flowing through the Central hole of the nozzle, surrounded by a corona ignition lights, not giving the fire go out, away from the nozzle.