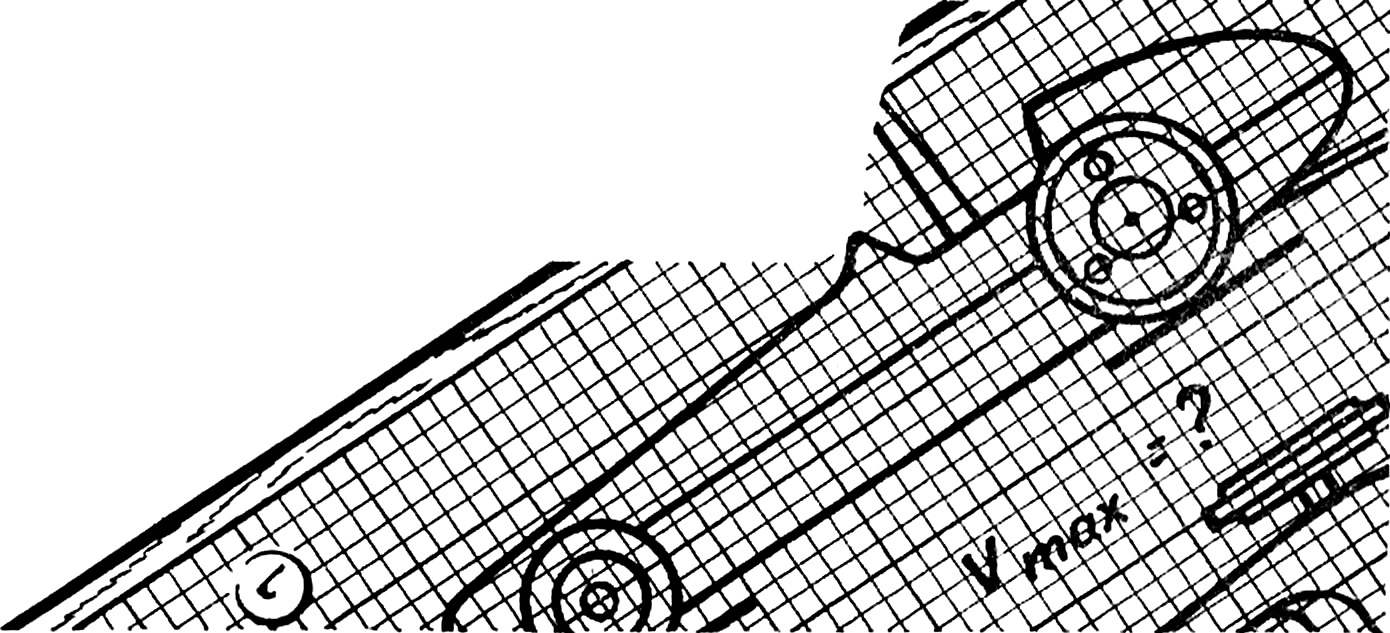 After exit 2 "M-K" for the year 1991, we managed to get acquainted with information materials on the development of the self-similar class E5 in the international arena. Of course, immediately had the desire to compare how close the world level the main provisions of the article "Replikar in model design", raises issues of design of new car engineering. It turned out that, despite the lack of rich experience of the competition which managed to purchase some foreign athletes, we are much ahead of the time not in the results entered in the results tables, and design techniques to achieve the same goal. This is evidenced by our publications about the car with a direct drive for the last three years. And the creative search for perfection appear to be much more important than blind numbers number of points and points. After all, as they say, to correctly determine the direction of the path is almost pass it. More a matter of technique. Mentioned in the beginning of the article, in fact, is part of or the logical beginning of the proposed material.
If you remember the article "Replikar in model execution" begins with a discussion of the main provisions of the rules applicable to the car class E5. Now, the example of a microcosm representative of Germany Thomas Mines that achieved the highest results in international competitions, let's see to what extent predictions have come true. Do note that the most popular new class of models is in Italy and Germany. Among the most active propagandists — Aldo and Fabio Valentini, successfully performed recently in class E3. Now they are at least four times in the season, showing results of the highest level.
Returning to rules: apparently, performance on the E5 yet still remained pseudoreplicate and not "moved" in the direction of becoming a pure sports "shells". But vague regulations on the system of the reduction immediately manifested itself in… the intricate channel of the silencer, milled in the body of bearing part of the body. A careful consideration of the drawings taken from the Bulletin of FEMA, is clearly visible: this is a classic resonance silencer, only folded to U-shape and having the normal distribution law section length (as when measuring the length of the "tube" along the axis of the milled channel is also obtained that is necessary!).