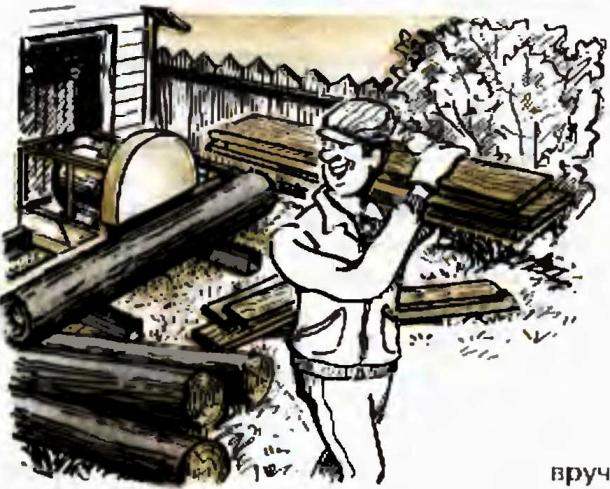 For repair and construction works often require different, up to large-sized lumber, the lumber purchase and delivery which sometimes is not easy. Everything is easier if you have (albeit not heavy duty) sawmill at home. Especially collapsible, not occupies in storage a lot of space. For example, I am very happy with my homemade sawmill. "Circular saw" fixed on the shaft 5-kilowatt electric motor, which is mounted on telefonnoi trolley, easy moving along steel guides. From existing analogues is my sawmill is characterized primarily in that is designed for a single employee, a pensioner.
Indeed, even when bucking logs to seek help is not necessary. Can be completely controlled one. For example, lifting heavy lesino in the "dissolution" of the sawn timber is not required — she lies down on a special comb. Delivernow truck with the motor and the circular saw although you have to manually move along the log, but without much effort — the way-that channel on the guide length of 3.5 m "velvet" (when podstanovki additional units it can be more!) The truck is a reliable resistant the handle with a remote motor control (remote on the drawing conventionally not shown).
High performance sawmills largely contributes to quite a powerful motor with a shaft speed of 930 rpm. It allows you to without gear to use 800-mm circular saw located so that it is possible "to dissolve" logs with a diameter up to 350 mm.