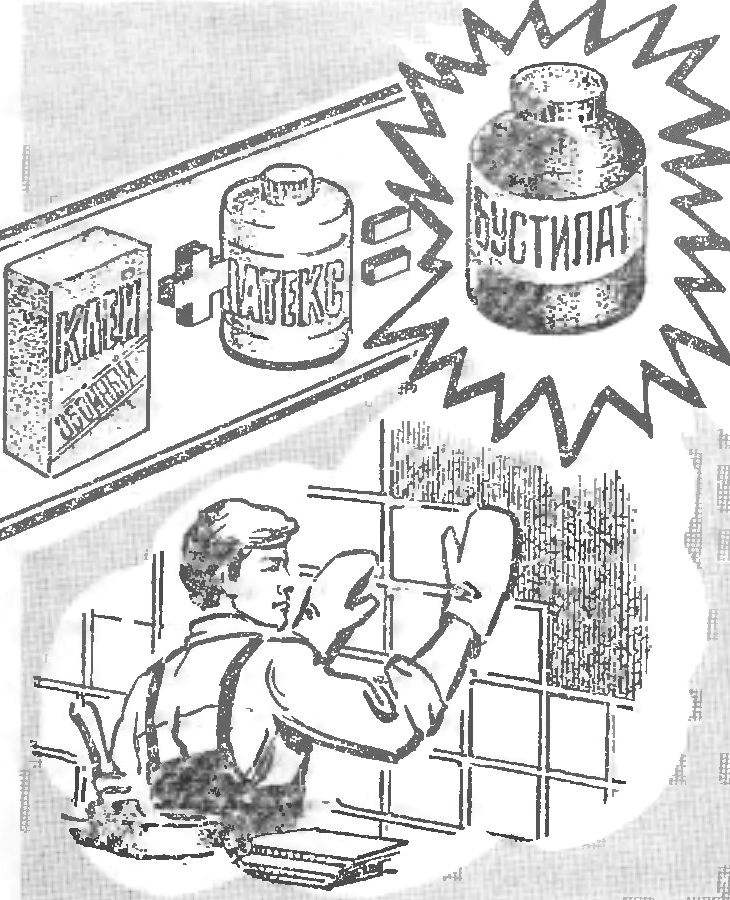 Glue "Bustilat" — a great helper in the household: they can bond a variety of materials. Another advantage is the simplicity of the composition, and therefore, the ability to cook it yourself. For this you will need glue KMTS (Wallpaper) and latex (if not, you can use regular latex paint). First, according to the instructions printed on the packaging, diluted glue KMTS. Then it is added with a latex paint and the composition is thoroughly mixed. Approximate consumption of components. 250 g of dry CMC powder — 500 g of latex paint or latex adhesive.
Recommend to read
GARDEN "ROASTER"
Barbecue has long been the international (or interregional) Russian dish, spreading throughout the former Soviet Union and even beyond. Every connoisseur of this dish is your "brand" the...
"WATER BUG" – THE FISHERMAN'S BOAT
Some fishing without a boat? Especially on large bodies of water. Want to make an original, near-silent boat? To business, then. Look at the picture. Interesting boat, built on the...