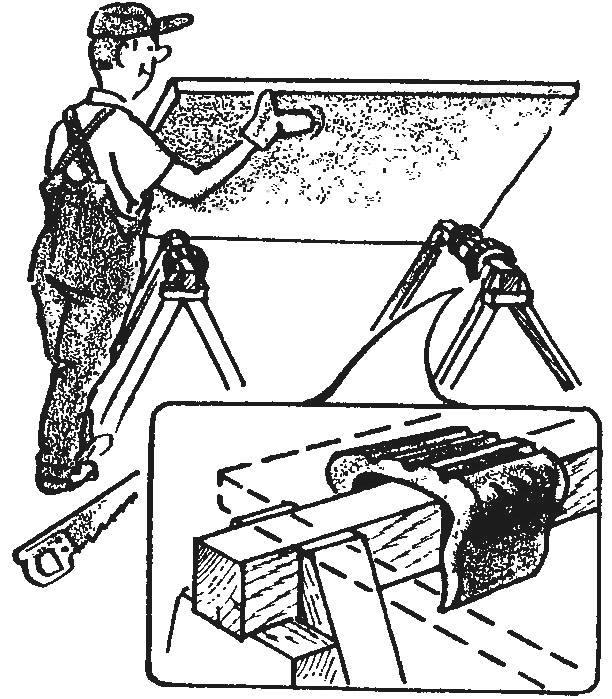 To cut large office furniture comfortable when placed on the wooden trestles. However, in the process, the surface of boards can get scratched. To prevent this, wheels should attach a few scraps motorcycle or Bicycle tires: they will prevent the polishing or plastic lining shields from scratches.
Recommend to read
CAREFUL DRILL
If there is a need to make a hole in the polished furniture or to protect the surface of the finished furniture plate when drilling through it — enough to put on a safety drill "puck" of...
THE TRESTLES-IMPROMPTU
That usually takes home the wizard when you need to saw off the bar or the Board? Most often, kitchen stool, judging by the scars left on it by the saw. Meanwhile, it is easy to make...