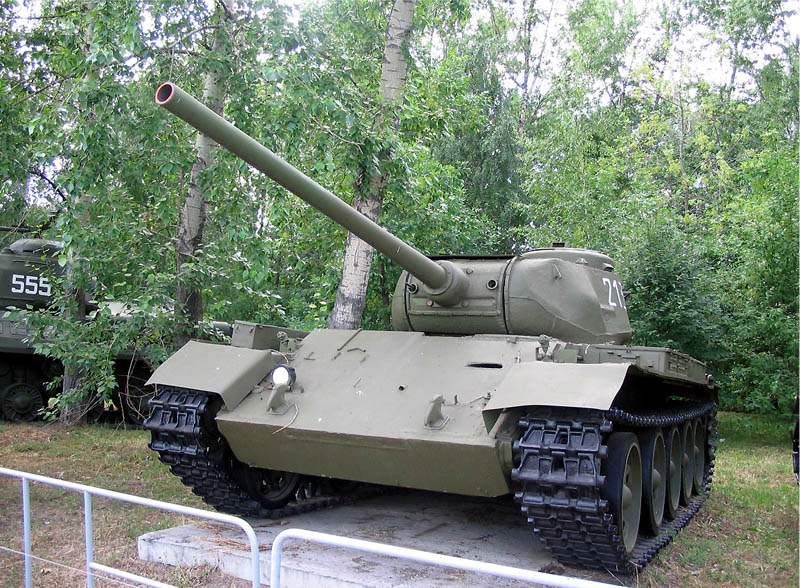 By the spring of 1943 in the fighting at the front emerged a qualitative leap in improving the combat capability of the German armored vehicles. There are new tanks Pz.Kpfw.VI "Tiger" with the 88-mm gun and a PZ.Kpfw.V "Panther", which had 75-mm gun. For tanks T-34 and KV-1 to the red Army's main opponents on the field of battle were T-IV with short-barreled 75-mm gun. 80-mm frontal armor easily able to get our armor-piercing shells.
However, the new German cars were superior to them in power of weapons and thick armor. Our tankers had to go into dangerous proximity with them, leaving the effective range of fire at a distance of only 500 -600 m. while the "tigers" and "Panthers" were firing from 1500 m. Especially, this situation has emerged in opposition to armored units in the fields of the battle of Kursk. Our tanks lost combat advantage.
Therefore, the command has raised the question about the need for a significant increase in the combat capability of our machines. It was decided, in particular, to further modernize tanks T-34. In August 1943 the people's Commissar for tank industry V. A. Malyshev set the task: "you want to immediately install the tank more powerful gun", significantly increasing his armor.
Before the war the design Bureau (Department 520) machine-building plant in Kharkov (then a factory license No. 183) began designing a new tank, or rather, his options 57-mm, 76-mm and 107-mm guns. The work continued after the evacuation in Nizhny Tagil in the Ural tank plant No. 183.