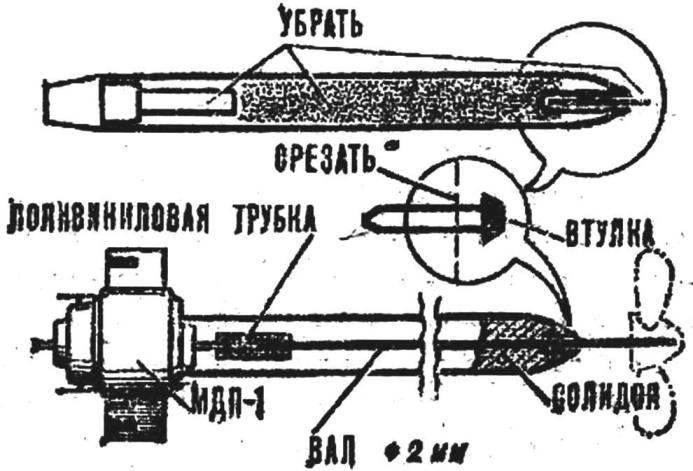 Ship modeling experience I have a decent — since the third grade. However, there is always a big problem for Manya was the production of deadwood, is a hollow pipe with seals for the passage of the prop shaft. But it was until until I thought to use for this purpose an old spray-painted markers. What will be needed to create power plant models: the case of the marker, a steel wire of diameter 2 mm and length of polyvinyl pipe with a length of 20 mm and an inner diameter of 1.1 mm. As all this together in a single unit, shown in the figure.
N. THEOLOGICAL, student, Elista
Recommend to read
MINI-BIKE STUDENT
This micromatic created a budding Amateur designer — senior Artyom Pokrovskiy from the city of Tver. Creatively using the publication of "Modeller-designer" of yesteryear (in particular,...
SOUND CONTROLLED MODELS
You obviously had to read about the models driven by sound signals. Receptor, which we offer to the reader reacts to an audio signal of a certain strength. The source may be, for...