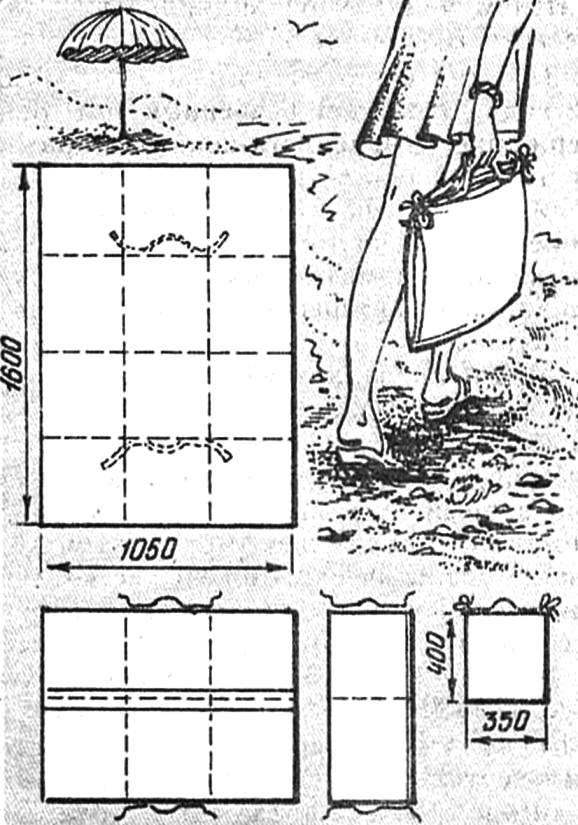 Versatile bag serving at the same time and beach litter will be appreciated by lovers of summer vacation. Its design is double-layered: the outer — from the thin mantle tissue and the inner flannel. The layers are sewn together around the perimeter and the crease. Outside sew two ribbons forming a handle and drawstring.
A. AKHMETOV
Recommend to read
I HAVE THE PHONE RANG…
...An urgent need to record the address, name or telephone number, and, as luck would have it, no piece of paper. If you charge a roll of paper here in a homemade box, this problem will...
DRILL-IMPROMPTU
If there is an urgent need to punch a hole in the tree, but you don't have suitable drill, you can make... of the nail. Asclepia it on the end as shown in the drawing, and sharpen edges...