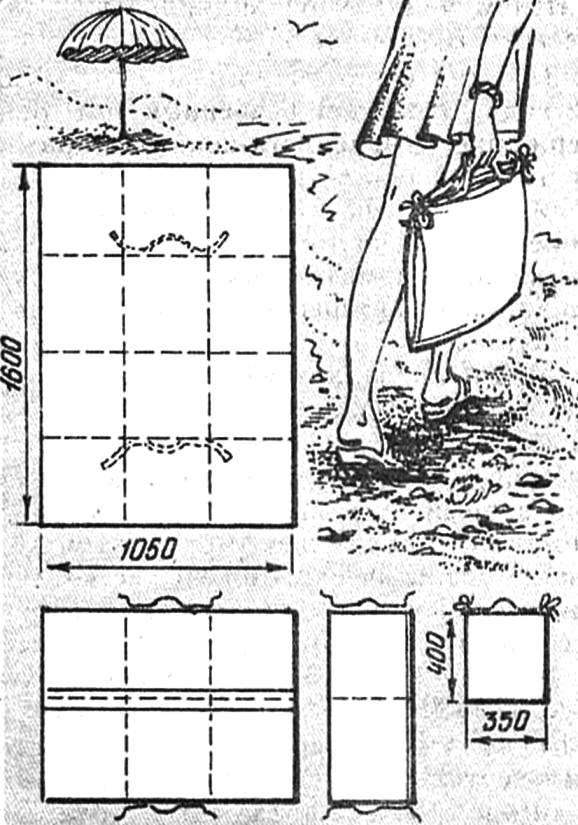 Versatile bag serving at the same time and beach litter will be appreciated by lovers of summer vacation. Its design is double-layered: the outer — from the thin mantle tissue and the inner flannel. The layers are sewn together around the perimeter and the crease. Outside sew two ribbons forming a handle and drawstring.
A. AKHMETOV
Recommend to read
BELTS GLOVES FROM
An open belt is rubber ring at the tape recorder or a player — it happens not so often, but because surprised. However, a good housewife can always find an old rubber glove. Select the...
A SIEVE WILL HELP
From time immemorial came to us GRID (as defined by the famous Russian language dictionary by V. dal — "all non-continuous thing with skvoznoy, allowing spans") and a SIEVE ("drum...