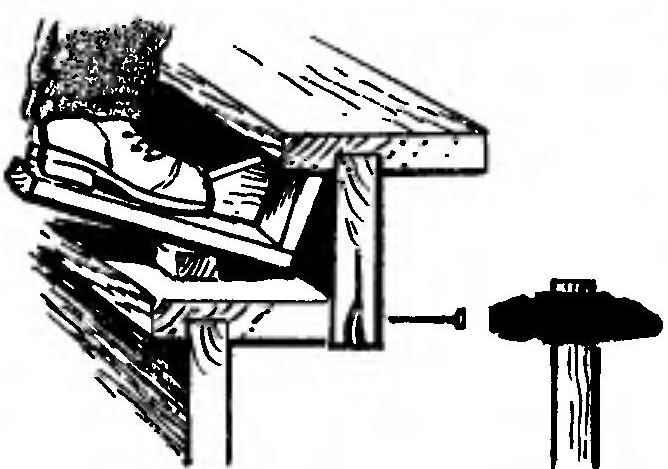 Cracked or cracked riser of the stairs leading to the attic of the country house, it is better to repair immediately, not to dosidate injury for this reason.
If the crack is small, you can just seal this place with a nail or screw to wood gave an additional crack. If the defect is serious – it is better to replace the riser, pre-releasing him from the stairs shown on the drawing.
Recommend to read
NAILS -SAFER
Unneeded hole in the wooden partition or details it is easy to putty. However, such a tube may eventually shrink or crack and fall out. This does not happen, if before applying the...
OF EGG CONTAINER
Offer to store small bolts, screws, nails, nuts and washers, and any other such trifle — cell cardboard or plastic container from under the eggs.   V. GOLOVASHIN, Rybnoe, Ryazan region.