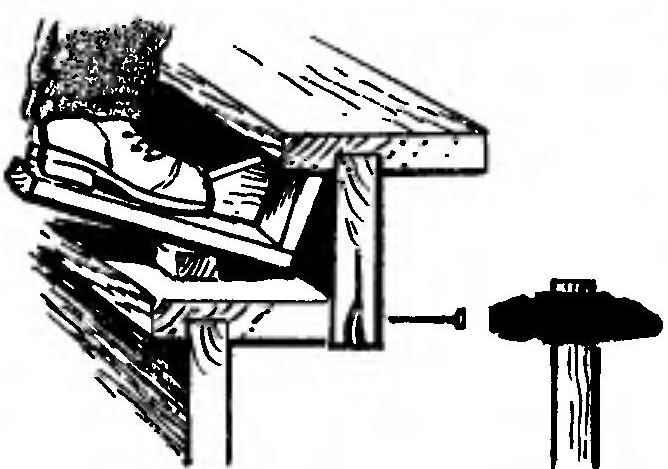 Cracked or cracked riser of the stairs leading to the attic of the country house, it is better to repair immediately, not to dosidate injury for this reason.
If the crack is small, you can just seal this place with a nail or screw to wood gave an additional crack. If the defect is serious – it is better to replace the riser, pre-releasing him from the stairs shown on the drawing.
Recommend to read
CUTS WITHOUT MARKING
The fixture is designed without a preliminary marking to make notches in the hubs of the propeller blades. The base is cut out or milled from steel or aluminum. Margins of 10 mm...
ASP-3: SNOWMOBILE FROM UFA
"In the past I Aviator, wrote the Director of station of young technicians Ufa refinery P. S. Astashkin, and for obvious reasons I wanted to build a snowmobile that resembled a plane....