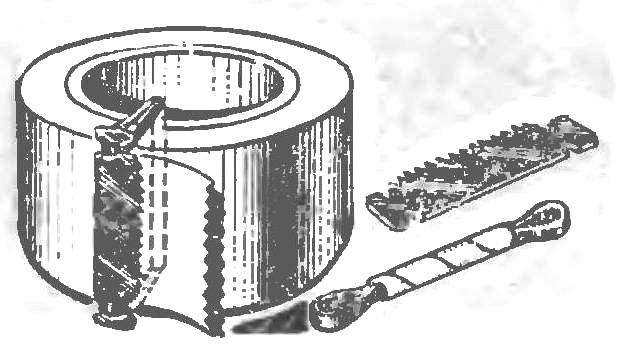 Sticky tape is recently widely used. PI need to pack anything, connect, restore, attach — we resorted to duct tape. If you make a simple device for cutting the tape, use the roll becomes a lot easier. This will require a chip of the old saw blade and drugstore gum in the tube. Such a cutter is automatically moved according to the roll when otmuchivanie tape just by pulling the tip of the tape.
Recommend to read
A BOOK OF FISHERMAN
Anglers usually take spare hooks, pouring them into glass vials under of pills in different boxes or just hooking the cuffs over the clothes. I recommend a more simple and reliable way...
GLUING — SO RELIABLE!
Use Scotch transparent tape — in many cases much more convenient than glue. Only one disadvantage: it is difficult to glue the long leaves: sticky tape curled, deformed, and the quality...