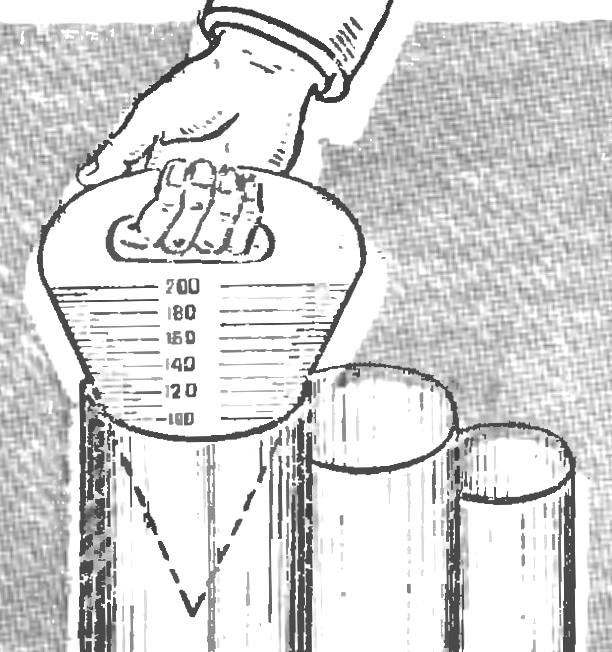 Among the tools and devices for measuring the internal diameter of pipes and other cylindrical bodies is probably the most simple. Made of plywood, plastic or metal, cut an isosceles triangle with a hole of handle. On its lateral sides at the same distance from the top of the apply risks by placing near each a number corresponding to the distance between the sides of the triangle at this point. Enough to push the device top to measure the pipe until it stops — figure at this point it will show inside diameter.
Recommend to read
THE METHOD OF EXCAVATION…
The British magazine "Practical Householder" reminds readers about the DS one the oldest methods-plan sections using the so-called Egyptian triangle with sides in the ratio 3:4:5. If you...
THE TRAY UNDER THE HAMMER
If you want to transfer a set of tools to the job site or just keep them at the ready is essential for this will be an easy plastic tray. These are found in hardware stores, but can be...