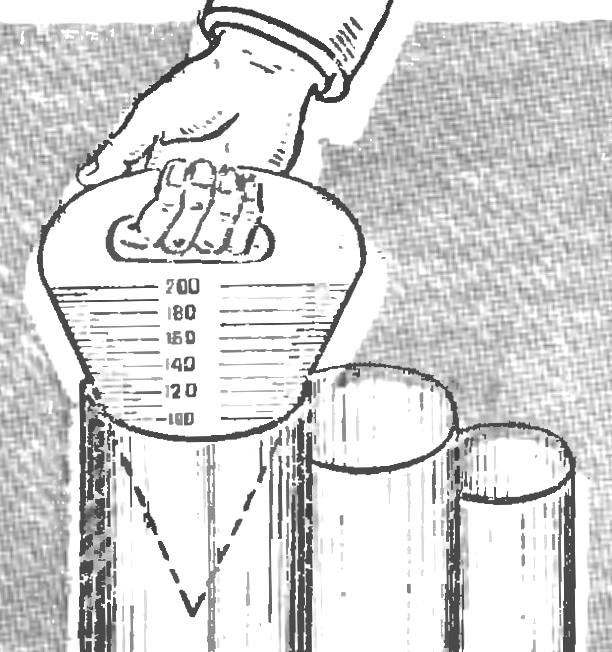 Among the tools and devices for measuring the internal diameter of pipes and other cylindrical bodies is probably the most simple. Made of plywood, plastic or metal, cut an isosceles triangle with a hole of handle. On its lateral sides at the same distance from the top of the apply risks by placing near each a number corresponding to the distance between the sides of the triangle at this point. Enough to push the device top to measure the pipe until it stops — figure at this point it will show inside diameter.
Recommend to read
RESCUE ROPE
There are situations when an urgent need to move light but large-size material: chipboard, sheet glass, hardboard or plywood, and at this time there. In this case, the rescue of suitable...
A SPOONFUL OF NUTS
We all know the disappointment when laid out on Stam small screws and nuts "scatter" around the room. Simple storage-Expromt possible for them to do literally one second from aluminum spoons.