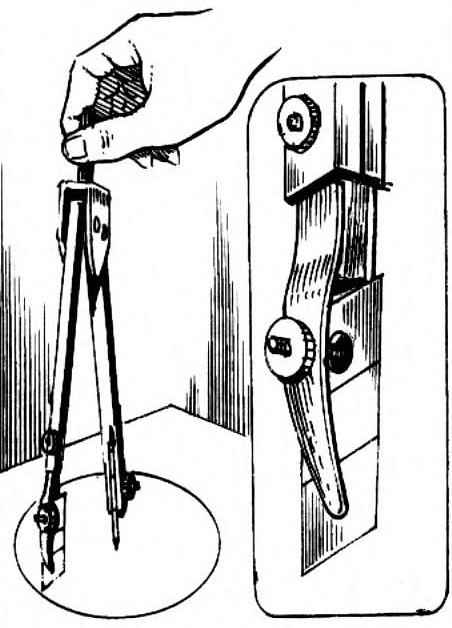 Draw with your compass a circle is not a problem, at least with a pencil, though ink. For this purpose, as is known, there is his replacement leg. If instead the stylus or raspadura to insert it into the reusable part of the blades design knife — get a handy torch for arc or circular cuts on paper, cardboard or soft plastic.
Recommend to read
AWL INSTEAD OF SCISSORS
You should not use a sharpened knife or scissors for cutting sandpaper. You only blunted their blades. Easier and more effective to cut the sandpaper with an awl or other sharp object on...
COLLET-UNIVERSAL
Clutch pencil, calculated on a fat pencil, can find unexpected applications. For example, help in cases when a small screw you need to tighten in tight spaces; turn into a ballpoint pen,...