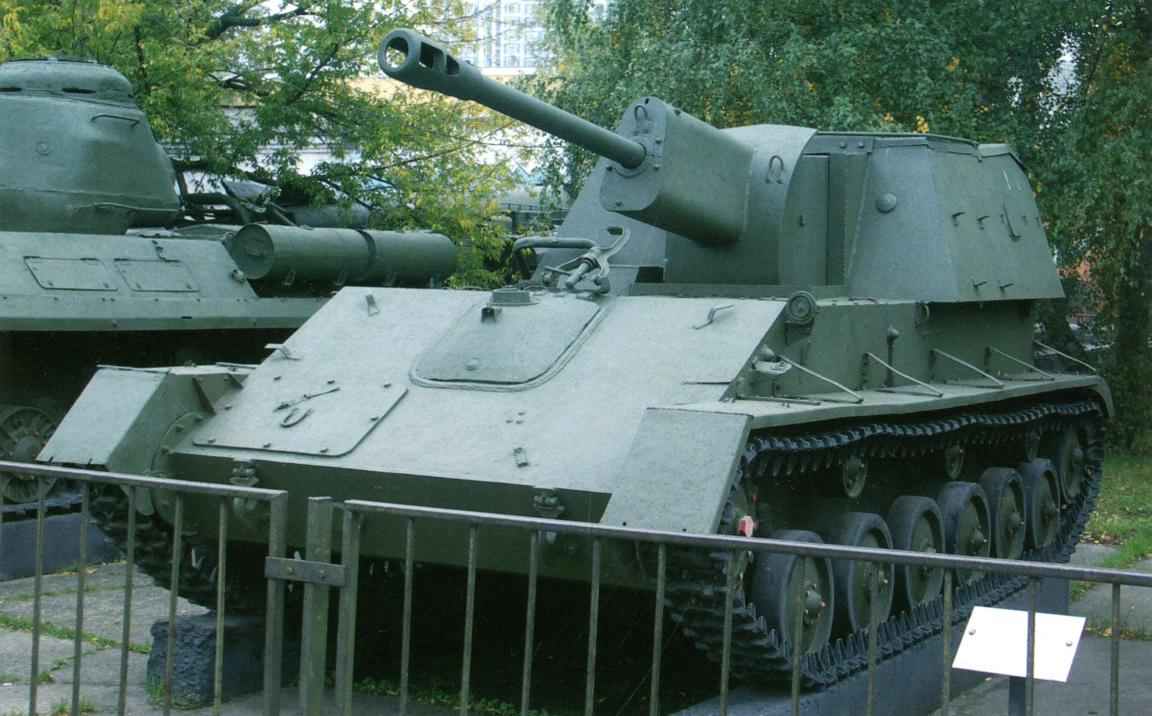 An important component of the armored weapons of the red Army during the great Patriotic war was self-propelled artillery. As you know, the red Army did the heavy (SU-152, ISU-152 and ISU-122), medium (SU-122, SU-85 and SU-100) and light (SU-76 and SU-76M) self-propelled guns. The process of creating the latter was launched on 3 March 1942 after the formation of the special Bureau of self-propelled artillery. It was created on the basis of the 2nd Department of the NKTP (engineering), chief of which S. Ginsburg A., on starting from September, 1941, put forward proposals for an assault and anti-aircraft self-propelled gun on the basis of outdated and light tanks.
Apparently, by the spring of 1942 he was able to reach the management of the Commissariat. The special Bureau was instructed to develop a common chassis for ACS with the use of automobile units and assemblies of tanks T-60. Based on this chassis was intended to establish a 76-mm self-propelled gun support and a 37-mm anti-aircraft self-propelled gun. In may – June 1942 the prototypes of the assault and anti-aircraft self-propelled guns were made by plant n 37 NKTP and enrolled in the trial. Both cars have the same chassis, which was used for assemblies of tanks T-60 and T-70. Tests in General were successful and in June 1942 the GKO ordered the speedy development of machinery and the manufacture of the first production batch for army trials. However, soon unfolded large-scale fighting on the southern flank of the Soviet-German front demanded plants Narkomtyazhprom increasing production of tanks and SAU turned.
Again to develop samopoznavatelnykh installations, or as they were called, Artamonov, returned in the fall of 1942. October 19 GKO adopted a decision on the preparation of serial production of assault and anti-aircraft Artamonov with guns of calibre from 37 mm. to 152 by assault ACS was defined Zavod No. 38 of them. Kuibyshev (Moscow) and GAS. The completion dates were set hard – by 1 December 1942 was required to report in t-bills on the results of tests of new combat vehicles.