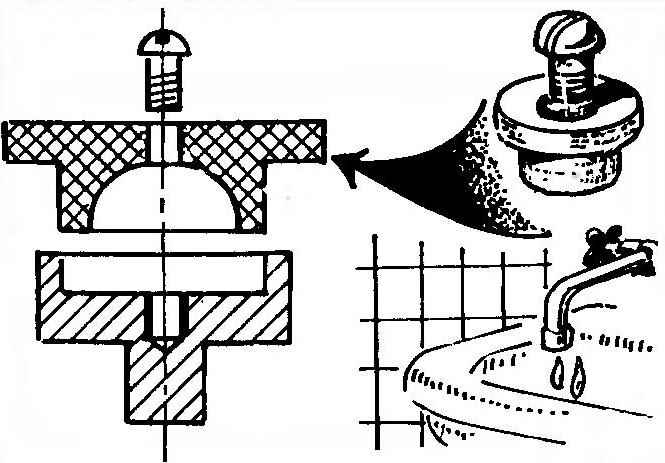 When worn the seal to the water tap in the kitchen or in the bathroom, constantly begin to leak and drip water. To fix the leak will succeed on their own. For this you need to disassemble the faucet(of course, pre-cutting off water) and remove the worn gasket, replacing it with a rubber cork from penicillin or a similar bubble.
S. Seregin, p . Bolas, Sverdlovsk region
Recommend to read
INSTEAD OF A MICROPHONE — DYNAMIC HEAD
When there are dynamic microphone, you can substitute any small-sized dynamic head. Here's what proposes to make to the Yugoslav magazine "Radio Amater". Since the voltage developed by...
BUGGY RACING WITHOUT ROADS
Every Sunday the gates are opened to the sports section "Buggy ERMZ". To the factory yard with the characteristic of motorcycle engines crack go dirt buggy. Today exercise. Guys this day...