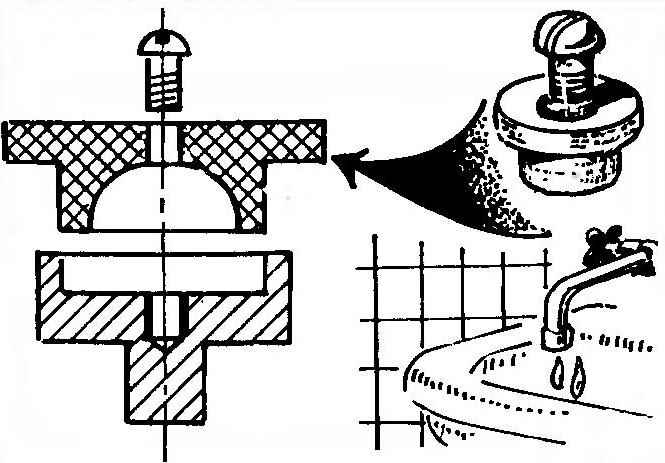 When worn the seal to the water tap in the kitchen or in the bathroom, constantly begin to leak and drip water. To fix the leak will succeed on their own. For this you need to disassemble the faucet(of course, pre-cutting off water) and remove the worn gasket, replacing it with a rubber cork from penicillin or a similar bubble.
S. Seregin, p . Bolas, Sverdlovsk region
Recommend to read
EXPRESS"STOPPER"
Quickly and securely "to drown out" the water pipe or radiator hose when testing it for leaks by using a simple device. By rotating the handle the rubber grommet sandwiched between two...
The GLASS? IT'S EASY!
Any wooden window frame with a single glass is easy to turn into a double, having received a kind of glazing is not worse than common now brand. This will require a brace or composite...