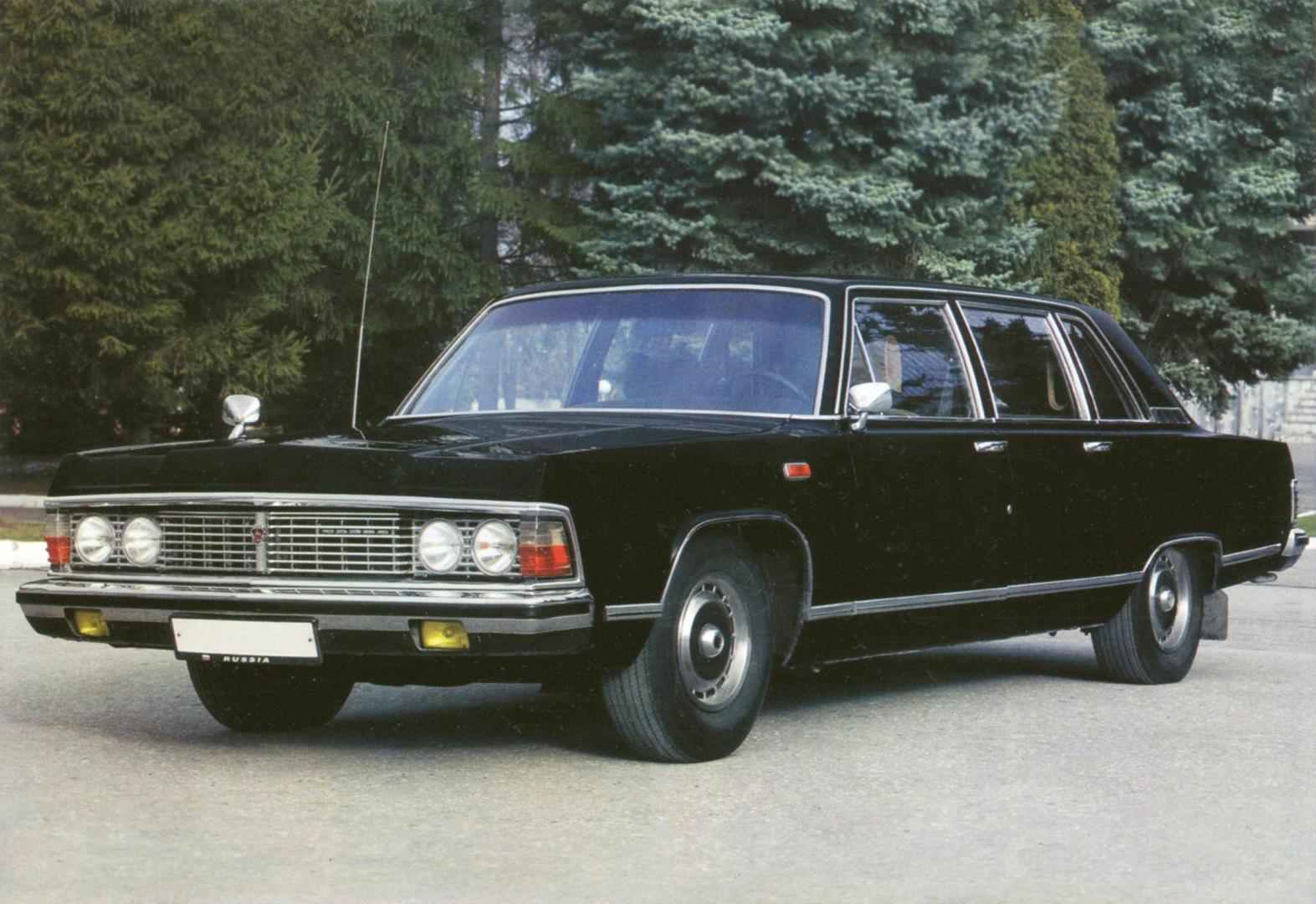 The once super popular in the narrow circles of the party-state nomenclature Executive car GAZ-13 "Chaika" in the 1960-ies began to lose its appeal. Pretentious machine with the design of the end 1940-x of years, full of airplane fins, chrome mouldings and fanciful lattices, it seemed yesterday the mighty car mods. Artists and designers of Gas tried to pimp the appearance of "the Seagull" (known, for example, modification of the GAZ-13 with four headlights, chicken wire grille and a flatter bumper), however, the initiative of the factory designers were not supported by "surface".
The work on creation of a new, third account Executive high class car started on Gas only in 1967. The main objectives of designing steel complete upgrade of the exterior of the vehicle taking into account world tendencies of development of the design, increased comfort, improved dynamic performance, improved safety, reliability and durability, as well as reducing the complexity of maintenance. However, in fact, the GAZ-14 was still only a radically modernized version of the previous Executive car GAZ-13 "Chaika".
In 1968 he was ready for a full-sized model of the new GAZ-14 made by designers in accordance with the trends of the global automotive fashion Executive cars of the time. Less than a year, as the project was approved by the development Commission, which was the permission to manufacture cars-prototypes.
The first prototypes were created on the basis of GAZ-13, but "hide" in the car with a low profile frame with high engine proved to be a challenge, so the chassis of the car had to design from scratch.