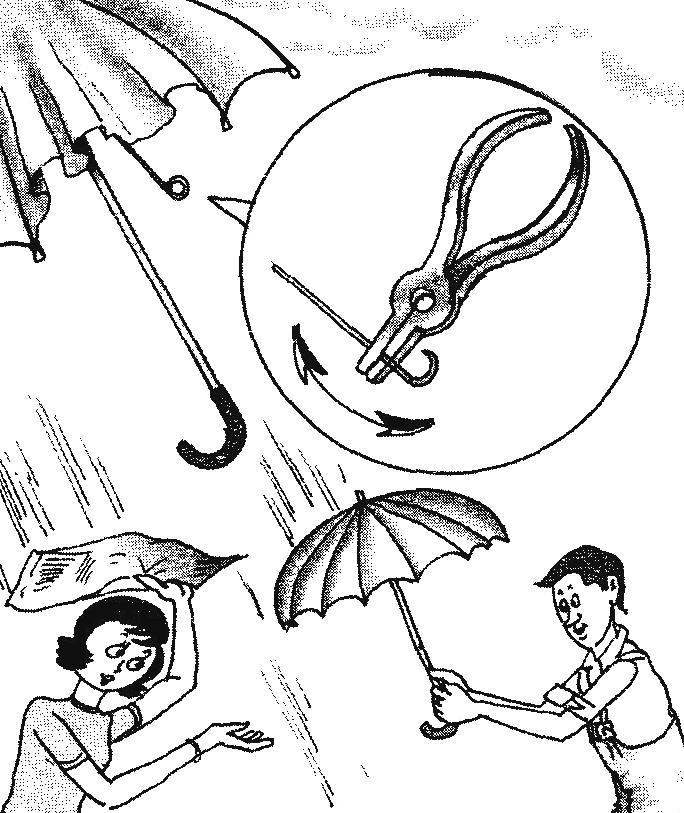 Many umbrellas of the spoke ends plastic ferrules, to which the threads are attached to the edge of the fabric dome. When threads are ground, loosely fitted tips lost, and the proper tension of the dome does not work. To replace the loss possible, turning down the end of the spokes with the pliers in the ring — just have to sew him the same piece of fabric.
S. KONDUSOV. Krasnodar
Recommend to read
UMBRELLA — THE CASTLE
Do not rush to dispose of old tires from a moped or motorcycle, they can still come in handy. If you cut off a piece with a length of 60-90 mm and put it on the hitch lock, you get the...
TWO CHAMFER — TIME
In the processing of flat pieces cut from sheet materials: soft metal, plastic, plexiglass — sharp edges it is desirable to remove or to blunt (to make the chamfer). The simplest tool...