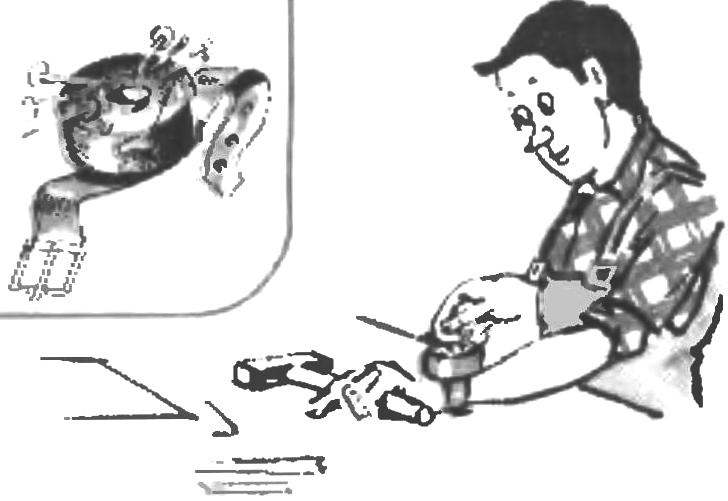 Magnet from old speakers, glued with epoxy glue to the strap from the watch, will allow you to free your hands when performing such work as repair of footwear, mending roof or door trim.
Recommend to read
TABLE-TRELLIS
In every apartment — large I malogabaritki — usually, there are two tables-one in the room, the other in the kitchen. For families consisting of two to four people, it is a necessary...
WRIST TESTER
Appeared in stores digital multimeters seriously pressed the usual "switches-instrument Toolkit". However, expensive components (the battery), and sudden circuit failures limit the...