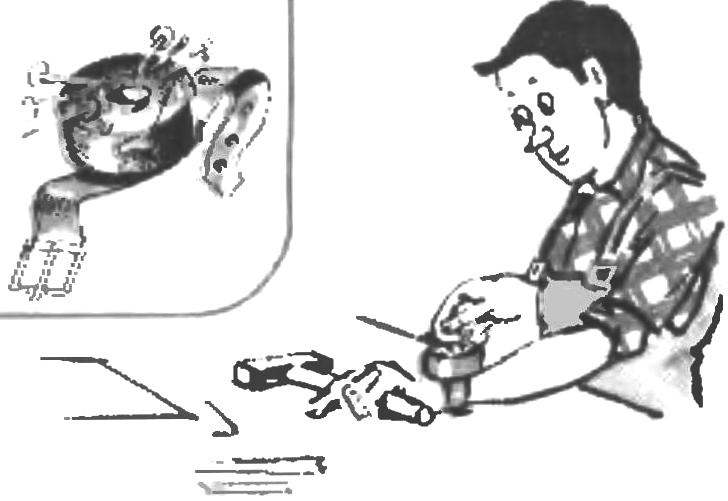 Magnet from old speakers, glued with epoxy glue to the strap from the watch, will allow you to free your hands when performing such work as repair of footwear, mending roof or door trim.
Recommend to read
ALMOST LIKE A DETECTIVE
There is hardly cinteractive, which did not seem to be a special hiding place. One particularly stuck with me. It was easy tiles, concealing a shallow niche. I liked the idea. And when I...
TURNED AND HOURS WENT
I want to share one small advice. I have an old, since Soviet times, wall clock Mayak. In General, a good watch and was exactly, and a good design, and well preserved externally. But one...