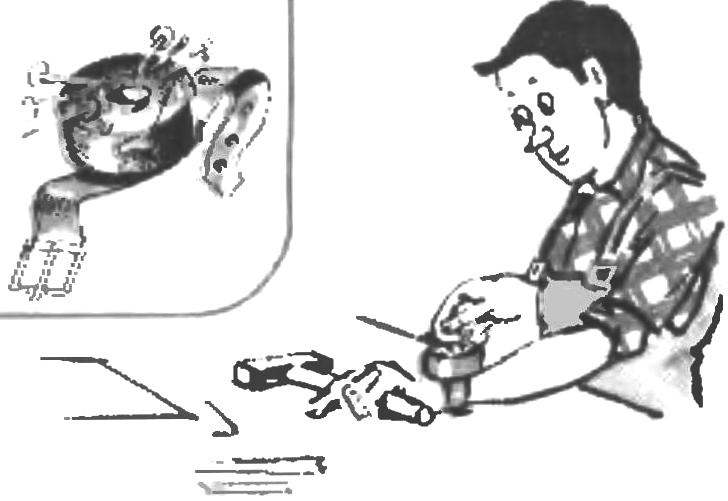 Magnet from old speakers, glued with epoxy glue to the strap from the watch, will allow you to free your hands when performing such work as repair of footwear, mending roof or door trim.
Recommend to read
SCOOTER? NO, THE MOWER!
My car is really similar to a scooter, because her front end and engine (except for the cylinder 8 of PD) — from the "Vyatka". All other components and parts taken from motorcycles and...
THE CHANDELIER IS CONTROLLED BY THE DIODE
Chandelier, sconce or a floor lamp in every house. They often burn on several lamps. Do I need it? Not always. And here is the owner of such a lamp becomes involuntary "waster" of...