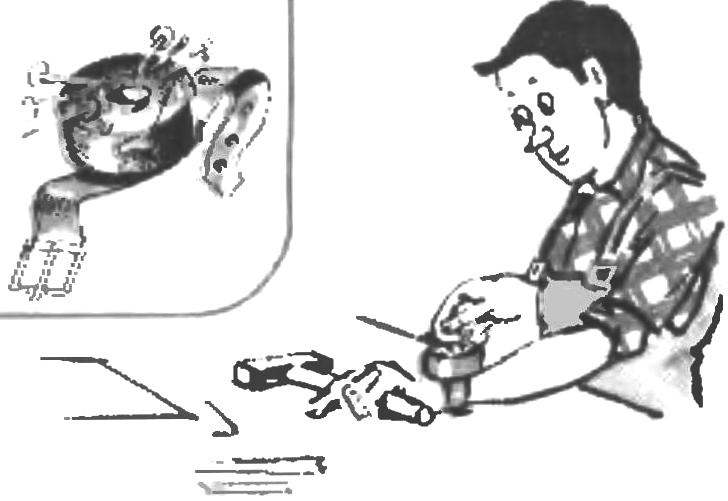 Magnet from old speakers, glued with epoxy glue to the strap from the watch, will allow you to free your hands when performing such work as repair of footwear, mending roof or door trim.
Recommend to read
Aero L-29 Delfin (Czech Republic)
The development of L-29 was started in 1955, took the initiative by a group of engineers from the Research and test flight Institute of Czechoslovakia. First flight of L-29 made the...
ERSATZ FUEL "CALLOC"
Search methanol for glow motors have always been a big problem. The situation is slightly simplified Pope the publication of interesting material about the ersatz fuel in the "M-K" №...