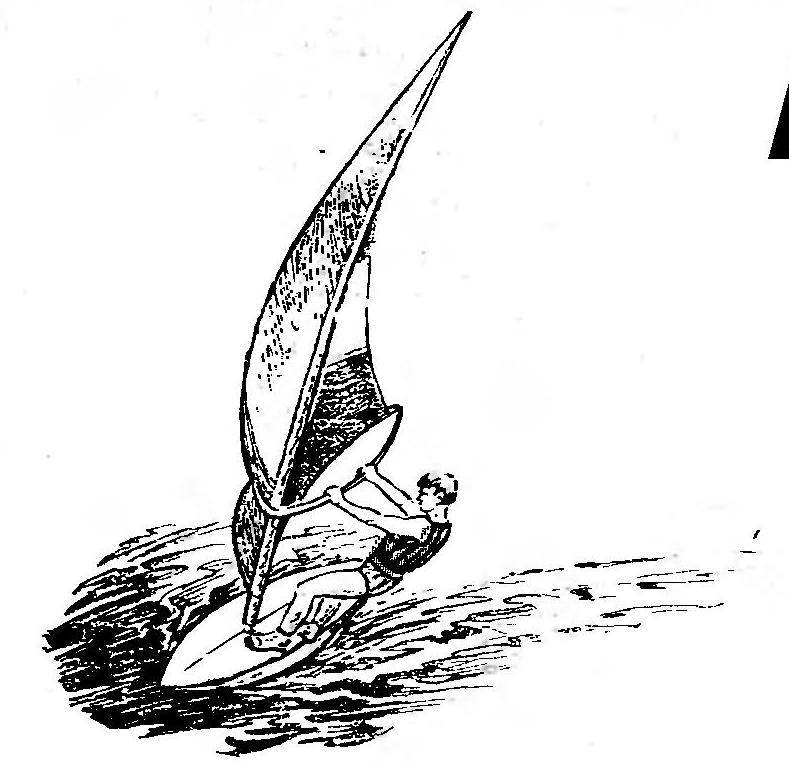 Of course, sailing the Board someone able to buy in the store. However, most can't afford it. Such will want to do it yourself. Especially since there is no design supercomplex forms. To Board a pleasure craft type are well suited simplistic lines and a classical production technology of small vessels. So, for the cause. We start of course, with the main.
BODY. To start on a sheet of graph paper, drawing paper or any other paper in accordance with the theoretical drawing of the hull is drawn Plaz — cross-section. To determine the true size of the sections use the scales shown under the drawing. Note that on a theoretical drawing shows the outer contours of the boards, so when drawing frames and their contours it is necessary to underestimate the thickness of the plating.
Next, the outlines of the frames are transferred to a piece of plywood 12 mm thick, or of planks with a thickness of 15…20 mm, which are cut parts transverse framing of the hull. In the corners of each of the frames are selected, the grooves for the slats in the longitudinal set, as well as holes to drain trapped in the body of water scupper.
The next step is to prepare the slipway for Assembly of the housing. In principle, they can be a flat Board with a thickness of 50 to 60 mm and a width of 250…300 mm, mounted on the workshop floor or a few feet. To start on the slipway with the help of the linings of wooden bars fixed keel timber section 20×40 mm; the profile of it from the side view should match the theoretical design.
On Kileva the beam at a distance of 400 mm from each other are laid out of the plane of arrangement of the frames, after which the latter is temporarily fixed to the keel with nails and wooden wedges.