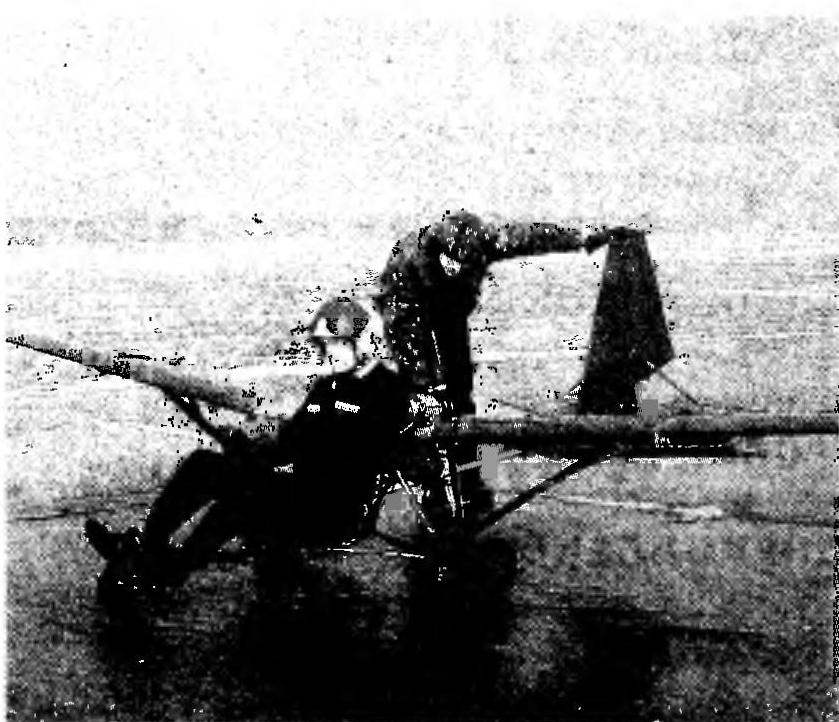 Ultralight aircraft V. Dmitrieva series X-14 a few years ago aroused great interest among aviation enthusiasts and professionals, attracting its originality. They exhibited at the international air shows, these were reported in the national and foreign press. I passed the information about these devices and in our magazine, however, is short. Deciding to bridge the gap, we have used letters, where the designer talked about himself, about how came to the idea of creating such aircraft.
From childhood I dreamed to follow in his father's footsteps in aviation. Repeatedly tried to enroll in various aviation school or flying club Kyrgyzstan, but through no fault of my reasons this did not happen.
Then I decided to make my own planes and fly them. In the process, faced many challenges, including a lack of knowledge in special subjects, so I had to take tutorials to learn to build and to test.
The story of the creation of my planes long, but in short, I built about 30 aircraft and their modifications. For the most part they were of high quality, but some of them had unique characteristics.