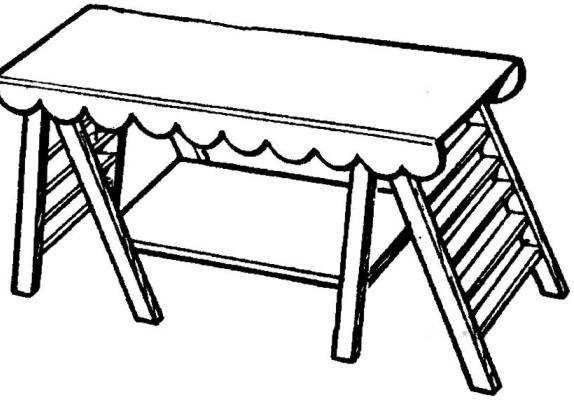 It is not an exaggeration: the basis of all of these designs really stepladder. However, originally arranged, which allows to obtain the transformation. Like all sliding ladders, it consists of separate halves having a top swivel. But that's where the similarity ends. Next come the features that make the ladder universal fit to build the structures that are needed. In particular, for children's room or for the garden.
Perhaps, the main thing here — an unusual hinge joint. The upper part of the stands ends with a small cut, where screws and glue to fasten the thrust Board connected from the bottom with a piano hinge. The witty design of the Assembly that the ladder in extended position, does not require any locking devices that would prevent dangerous extendable half. Have put in working position of the ladder resistant Board hinge Assembly converge closely and can't "disperse" — stopping piano hinge.
Having made two such stairs, you can use them to assemble the desired structure. For rapid Assembly and disassembly in the racks need to drill holes for fasteners, for example, furniture screws.
BED. Because of its stability and the height of the ladder is suitable for the manufacture of bunk structures, for example, a combined children's bed. There are two possible options: the first — when both the upper and the lower levels represent a place to sleep; the second when the bed remains only the upper part and the lower serves as a table for games and activities.