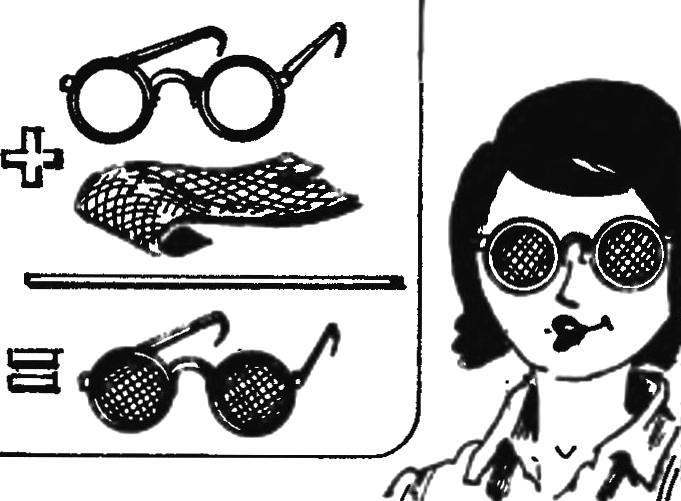 Original and practical sun glasses can be done by hand, based on the normal rim (even better if it is old — work style of "retro"), and instead of glass to paste into it fine-meshed plastic or nylon mesh chumnogo color.
P. IVANOV, Stupino, Moscow region
Recommend to read
WASHING MACHINE IN THE BACKPACK
This object shaped much like a conventional stationery printing, can become an addition to a household washing machine, replacing it in the stowed or country conditions, and also in...
FORD MUSTANG
One of the most famous cars of the 20th century top five "Great American cars", became the FORD MUSTANG appeared on the market in 1964. The original design combined with powerful 6 - or...