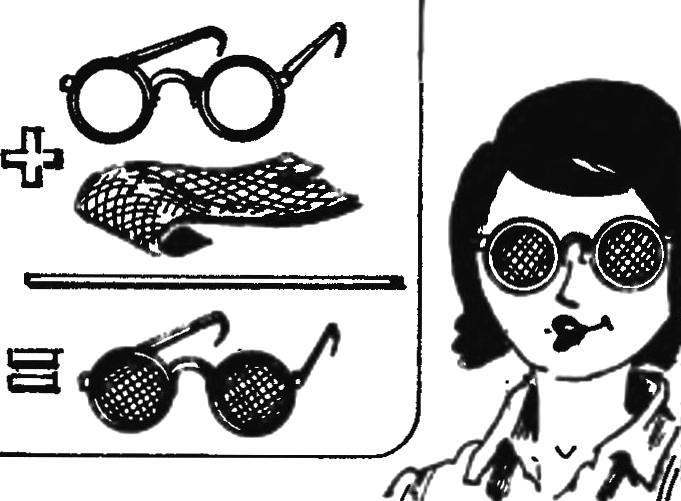 Original and practical sun glasses can be done by hand, based on the normal rim (even better if it is old — work style of "retro"), and instead of glass to paste into it fine-meshed plastic or nylon mesh chumnogo color.
P. IVANOV, Stupino, Moscow region
Recommend to read
THE CAR BECOMES RESISTANCE
Exactly the same as a modern car, soft suspension is needed and its radio-controlled models-copies. After all, the impact of the model on the ground or, conversely, jump over a...
MODULAR OPTION
In the "M-K" No. 4, 1984, an article was published about the use of modular monoblock with rubber motor sports boat. Over time the scheme not only fully justified, but has evolved into...