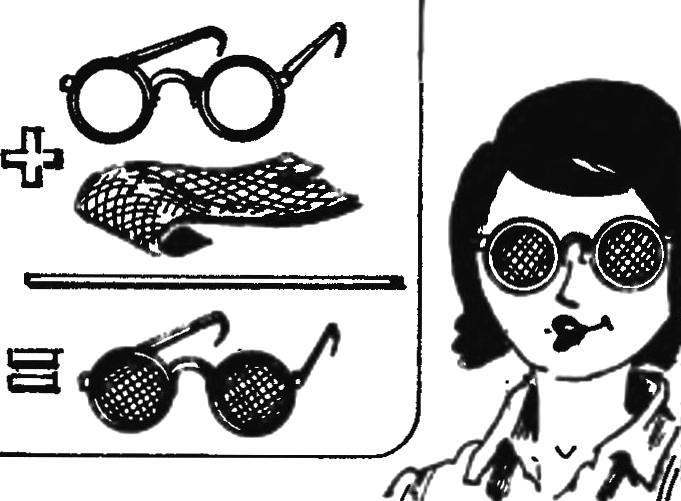 Original and practical sun glasses can be done by hand, based on the normal rim (even better if it is old — work style of "retro"), and instead of glass to paste into it fine-meshed plastic or nylon mesh chumnogo color.
P. IVANOV, Stupino, Moscow region
Recommend to read
NOT BLADE CUTTER
Previously, bundles of thin wires hams linked thread — it took a lot of time, and the appearance of the ligament left much to be desired. Now increasingly use a soft plastic tube: missed...
SCREW TIGHTLY
In cases when you want to prevent turning of the screw, screwed into a Board or plywood, I use a very simple way. Of stiff wire or a nail, whose diameter corresponds to the width of the...