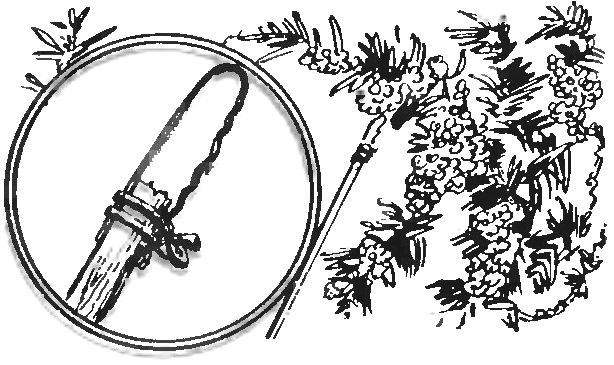 It is no secret that collection of sea buckthorn is labour intensive. However, it can be considerably easier, having made a simple jig from headpin, attached to the end of the stick.
Recommend to read
NOT AFRAID OF SPLINTERS
The burned out bulb is often so "strong liking" in the cartridge that could burst when twisting from the attached effort. However, the fragments do not scatter and don't have to collect,...
TEMPORARY! ON WEDGES
Not always rack shelves require a stationary position. Temporarily any of them can be attached using derevyannyh wedges placed in the gap between the flange and the wall of the Cabinet.