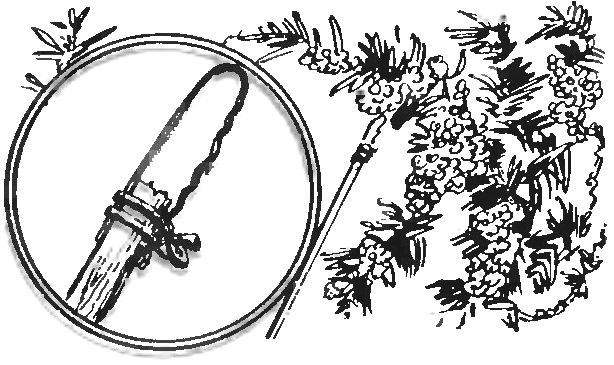 It is no secret that collection of sea buckthorn is labour intensive. However, it can be considerably easier, having made a simple jig from headpin, attached to the end of the stick.
Recommend to read
FROM WRIST – TABLE
If you have watches that are not used, are very simple to make table. For this you need to cut from sheet metal strip, bent ,and not wearing her watch.
"WIND COAT" — THE DREAM OF A SKATER
To race around on skates at a speed of about hundreds of kilometers per hour, it is not necessary to have some special sports data or gigantic physical strength. "Tailor" yourself "wind...