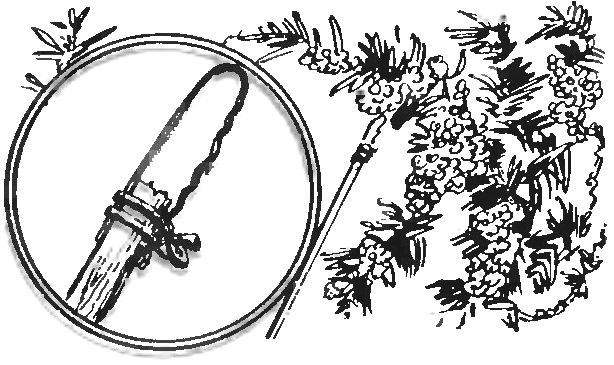 It is no secret that collection of sea buckthorn is labour intensive. However, it can be considerably easier, having made a simple jig from headpin, attached to the end of the stick.
Recommend to read
SHOWER… PNEUMATIC CHAMBERS
As known, the base year is country soul tank of adequate capacity. Most often used metal barrels, baby baths or any other suitable containers. However, few people know that the best tank...
THE LEAK WILL CEASE
Sometimes in the old pipes rust gradually eats the metal, and formed a fistula-a small hole, which begins to beat a thin fountain of water. To eliminate it before a locksmith will be...