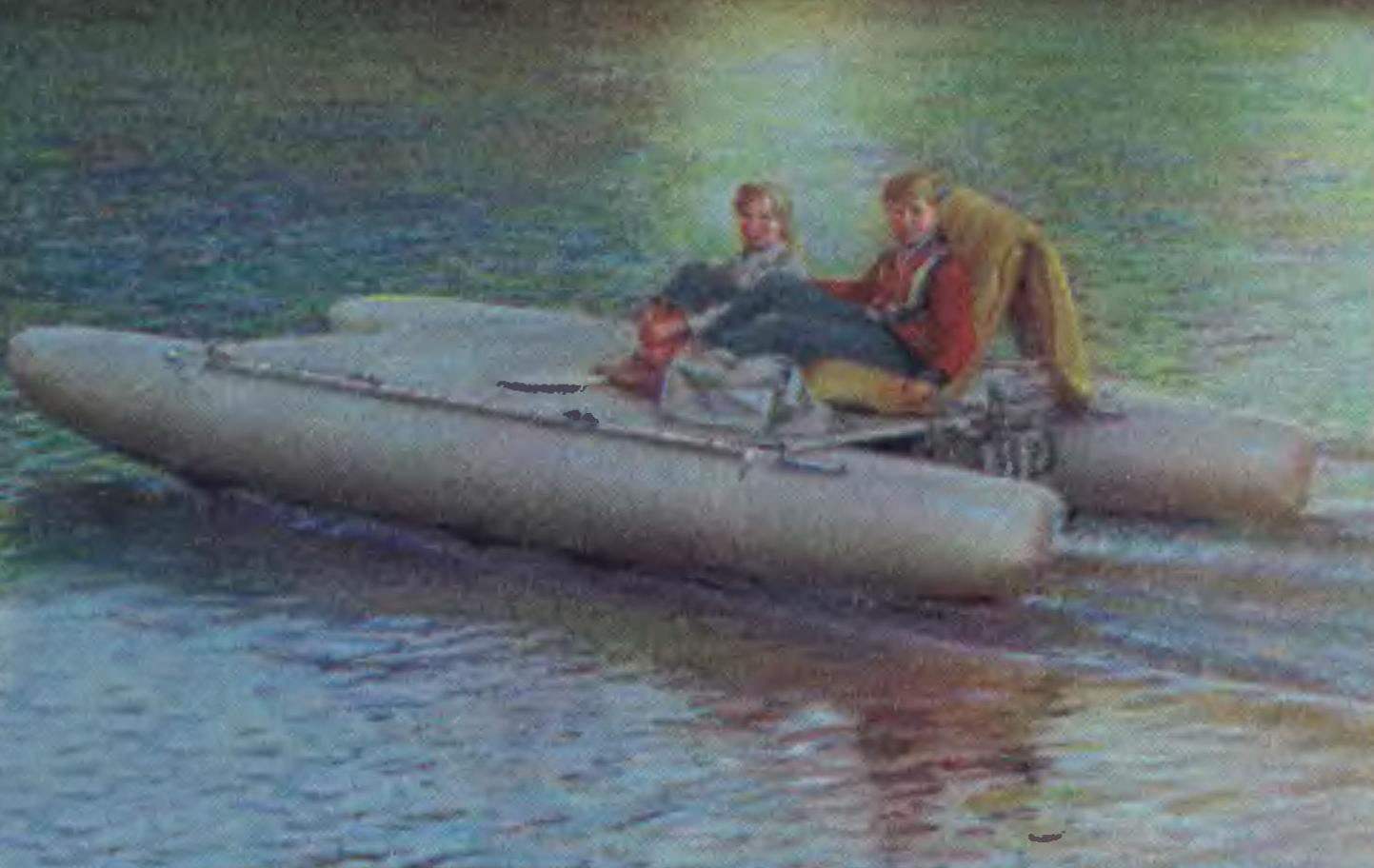 There are few in Russia, popular publications, which members are loyal for… thirty years! The magazine are subscribers there. Muscovite Gennady Mikhailovich SMIRNOV — one of those who keeps the house binder "Modeller-designer", as far back as 1966! By profession he is a driver. In his spare time he likes tinkering. A catamaran with a motor — his latest development, which he offers to all who wish to spend a holiday on the water.
Vacation we usually on the Ivan'kovskoe reservoir in the upper reaches of the Volga. We are two families: mine and my friend. Put the car in the chill, pitch the tents down on the water inflatable boat. While our wives and children soaking up the sun, gather mushrooms and berries in the Islands, we catch up with a friend, walk and smoked fish. And live the entire vacation.
All is good, but here's the downside: every day you have to transport to the Islands of the wives and children. And for once in a small boat all away. There, now here — spent half a day. And his hands burn from the oars.
So I had the idea to build something more solid inflatable boat with greater speed, but preserving at the same time the main advantages of lightness and compactness. So there was an inflatable catamaran with an outboard motor.