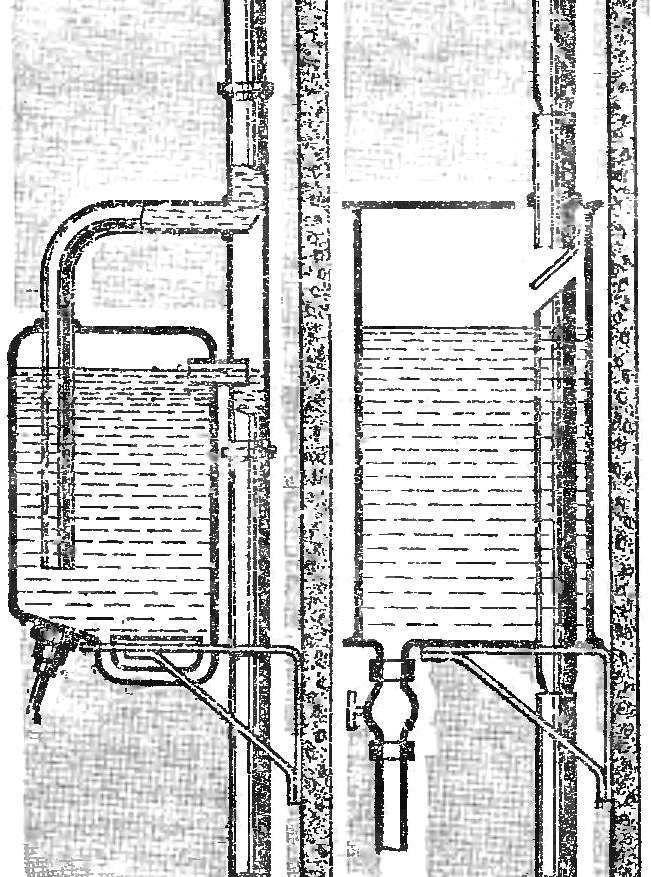 Almost every rural or suburban home on the corner, under the gutters is a barrel for collecting rainwater. This, of course, the easiest option, but if m only! Remember: around this place is always damp or even dirty, and the rain falling jet of water squirts all around, harming a examples walls of the house. Where you do not need a large supply of water in the gutter is better to build an indoor storage plastic tank or Jerry cans, for example. Then the main flow will be gently discharged down the drain, and part of it is to stay in the drive, below which easy to build the crane.
Recommend to read
DRAIN… ON "A LEASH"
To collect rainwater from the drain flooded the bottom of the wall and the Foundation, it usually put a barrel or descend from the roof a chain, playing the role of a "ladder" to calm...
THE OIL "CAP"
In the multi-individual homes usually have Autonomous water supply system, which consists of a boiler, pipes, radiators and the surge tank. The inner walls of the tank is always wet from...