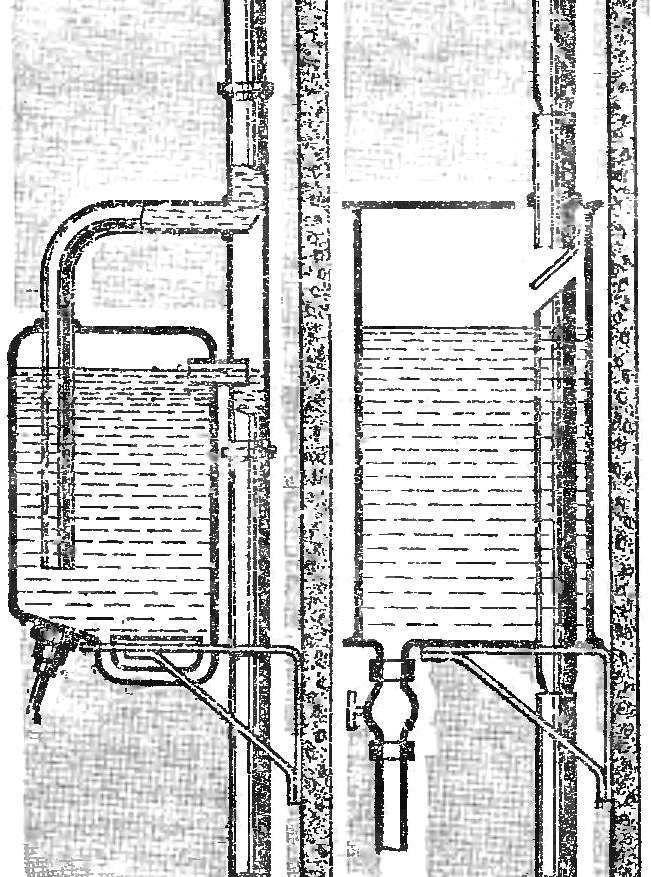 Almost every rural or suburban home on the corner, under the gutters is a barrel for collecting rainwater. This, of course, the easiest option, but if m only! Remember: around this place is always damp or even dirty, and the rain falling jet of water squirts all around, harming a examples walls of the house. Where you do not need a large supply of water in the gutter is better to build an indoor storage plastic tank or Jerry cans, for example. Then the main flow will be gently discharged down the drain, and part of it is to stay in the drive, below which easy to build the crane.
Recommend to read
TWO BLADES AND ONE MOTOR
Svobodnaya model helicopter. As they say, is new — is well forgotten old. Not so long ago we introduced readers model airplanes from the simplest Svobodnaya model helicopter — judging by...
FEEDER FOR PIGS
When we began to keep pigs, he soon discovered that wooden feeders are very short — lived-just for one season out of order. The trough of galvanized sheet steel kept longer — two to...