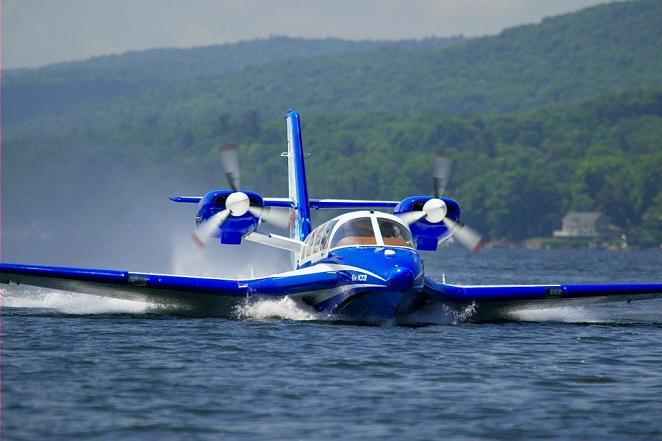 On the globe there are numerous plots of land that has an extensive Maritime border and a significant number of inland waters. To the greatest extent meet these criteria Canada, North Eastern United States, Australia, New Zealand, the Asia-Pacific region, Latin America, the Caribbean, Siberia and the far East of the Russian Federation. All these and other island territories represent the most promising market for light aircraft amphibians, especially because in most of the above countries and regions already have experience of using this technique. Today in operation there are a few thousand light seaplanes and amphibians.
The lungs of amphibians can effectively fill the functional niche between land planes and helicopters, in particular for the carriage of passengers and goods in the regions where underdeveloped network of conventional airfields and there are a large number of rivers and lakes. Amphibian aircraft capable of taking off and landing on the water, can effectively solve such tasks as the fight against smugglers and poachers, search and rescue operations at sea, monitoring of the ecological state of the aquatic environment, patrolling forest areas, and operational extinguish small pockets of fire.
It is not surprising that in recent years in Russia there were many seaplanes of similar class developed by different design teams and, as a rule, with classical hydrodynamic schemes Alone in this series is created in Taganrog amphibian be-103.
Development of the light multipurpose amphibian be-103 has started at the Taganrog aviation scientific-technical complex (TANTK). G. M. Beriev in the early 1990s. the Project was proactive and had two main goals. First, to fulfill the hydro – and aerodynamic configuration of super-heavy seaplanes with take-off weight of more than 500 tons, and secondly, since the time of the "advanced" conversion, create a multi-purpose amphibian for use in transportation by air local lines in the country (and especially in Siberia and the far East).