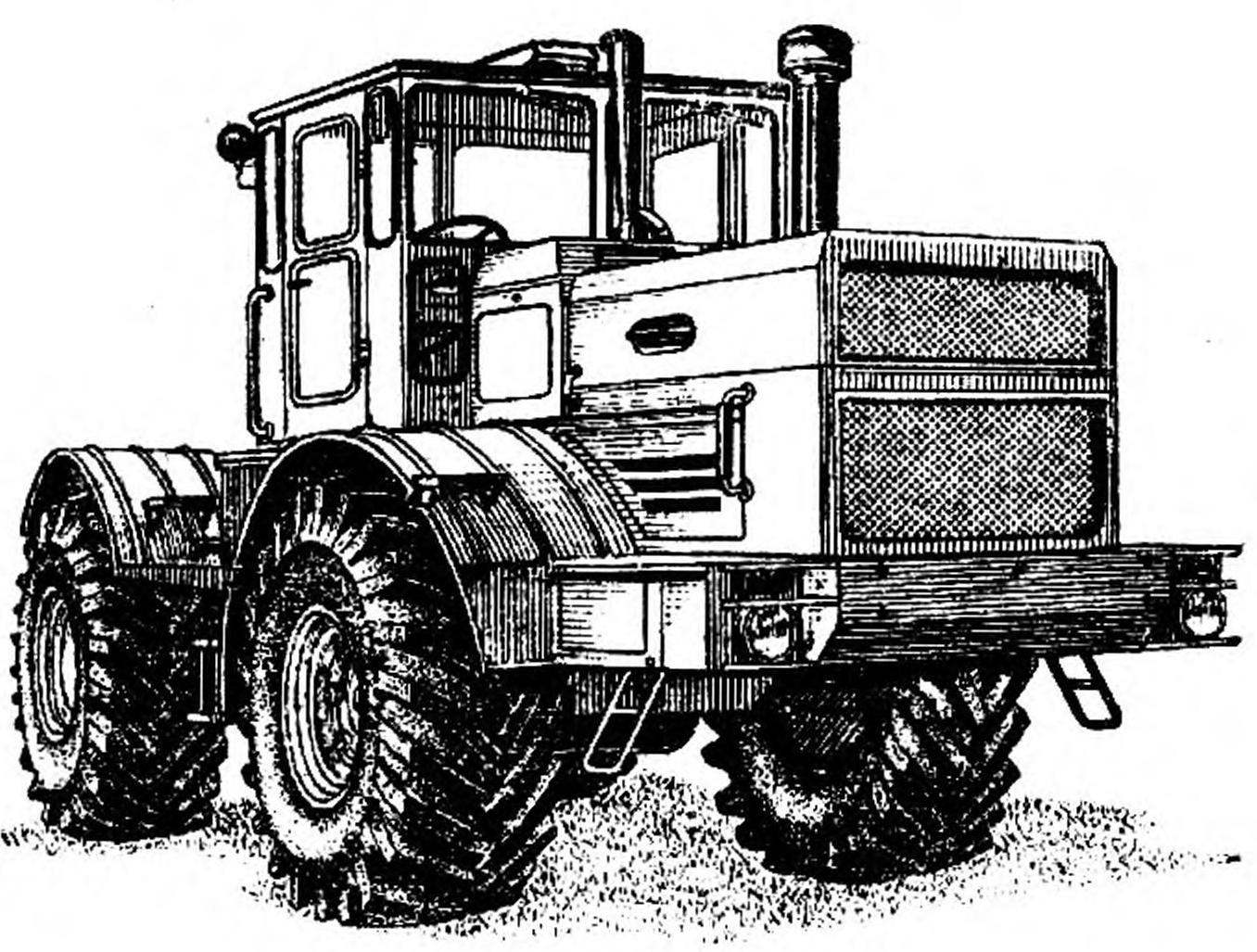 Every few minutes the conveyor of the Leningrad production Association "Kirov plant" comes a brand new tractor K-701 "Kirovets". Thousands of these machines working in the fields of the country. The operators proudly call "Kirova" steppe warriors. And their assessment is fair. K-701 is the most powerful agricultural tractor in the USSR. It features high efficiency, simple operation, comfortable cabin. Kirovets popular abroad. Witness the gold medals of international exhibitions and fairs in Budapest, Plovdiv, Zagreb. These tractors are being exported to Canada, Italy, Australia. More than six thousand of these surefire machines working in socialist countries.
It is symbolic that the release of the K-701 is organized at the Leningrad plant, from the gate which in 1924 came the first Soviet tractor, which became the embodiment of the dreams of Lenin about a hundred thousand tractors for the village. Lenin's precepts were successfully fulfilled in our days. On the eve of the 65th anniversary of the Great October "Kirov plant" assembled 250 th tractor K-701. This is a labor gift to the Motherland of the workers and engineers of the plant. their contribution to the implementation of the Food program in our country. The staff of the plant has successfully fulfilled its social obligations: on April 22, the birthday of Vladimir Ilyich Lenin, the Assembly line will be in surplus tractors "Kirovets".
To improve the quality of mass-produced machines, the creation of new models of tractors take an active part in the Komsomol enterprises, young innovators. They took patronage over the development of prototypes. Each workshop has compiled a schedule of deliveries of equipment and parts for tractors, which is preparing to begin a enterprise. Thanks to "the Komsomol projector" found and fixed some defects in the design and manufacturing of individual components and assemblies, which allowed to produce in time the prototypes of the tractor 710 and proceed to his trial. For the work of the Komsomol organization of the Association awarded the honorary certificate of the Leningrad regional Committee of Komsomol.