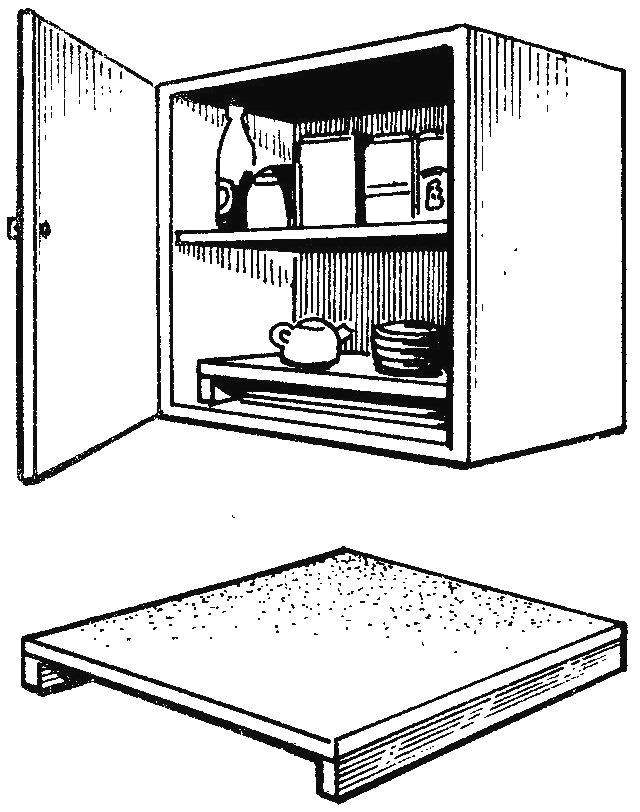 To increase the useful volume of the cupboard can homemade extra shelf, shown in the figure.
Recommend to read
TOWED MACHINE
Starting a towing device (Fig. 1) easy to produce in any model circle. In the absence of a lathe it can be made flat, which, however, some will increase size, but will not affect...
POWER UNDER CONTROL
The process of establishing electronic circuits the most exciting and interesting, but also the longest, sometimes bringing a lot of grief for Amateurs due to the lack of reliable power...