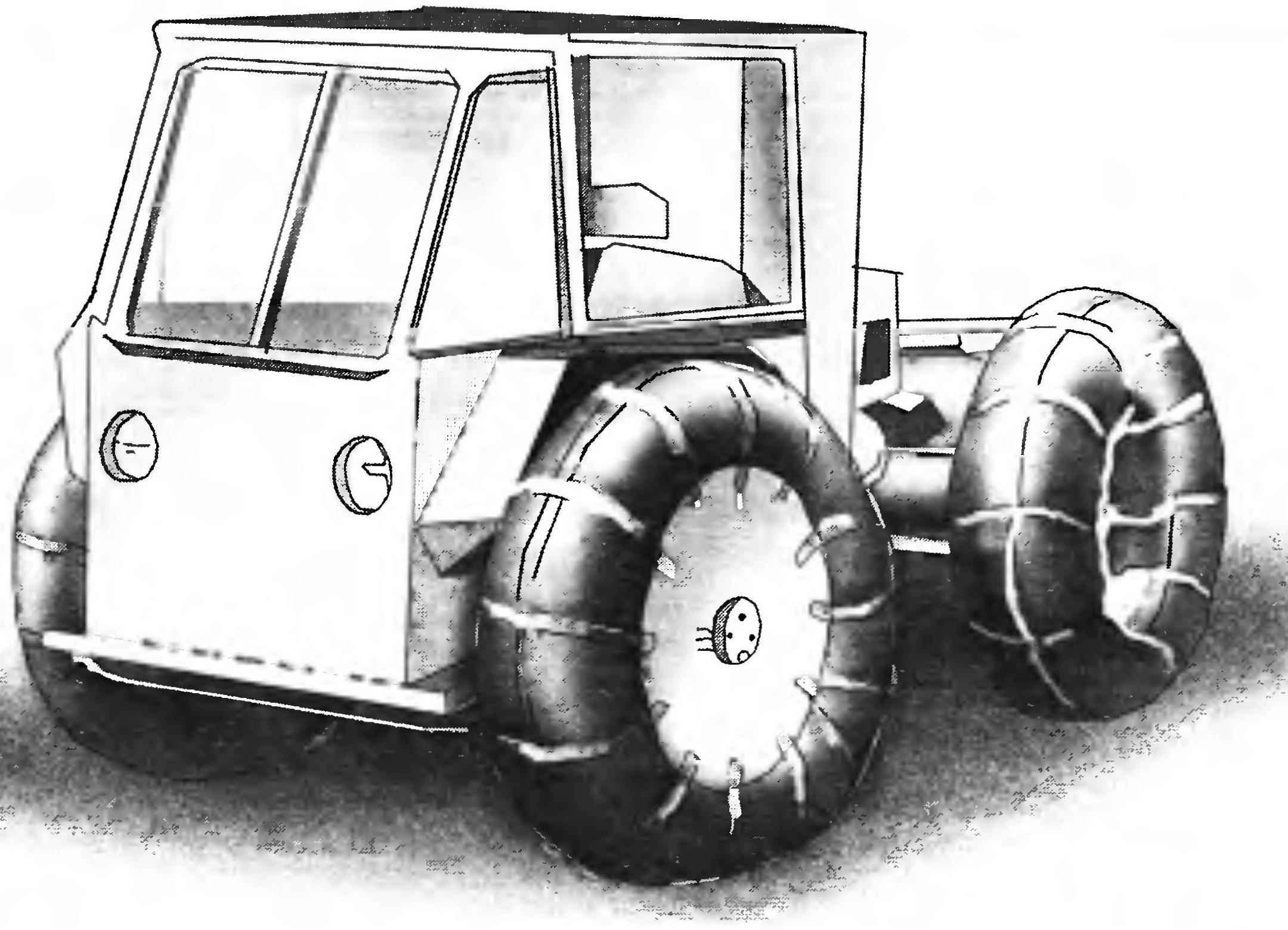 In the design of this Rover, the designer-a lover of L. Antonov of Kirishi of the Ryazan region have sought to make year-round and reliable off-road machine with small dimensions and weight, equipped with enclosed cab for three people — the driver and two passengers. The result was an all-terrain vehicle on the tires low pressure with the wheel formula 4×4, constructed according to the scheme of the vehicle with "broken" frame and with the original transmission.
For the first half year of operation of the machine has been more than three thousand kilometers, and the author of the design of any significant comment on the durability, reliability, manageability and the terrain to the Rover was not.
The machine has a small private mass of about 220 kg and is able to carry three people and 50 kg of cargo in the trunk. However, it can tow a trailer (weight it with a weight — 250 kg). Besides, this vehicle is easy to boost water obstacles. It is also worth mentioning and winch for self-recovery, which is equipped with Rover — developed its traction (about 1 t) allows the machine to get out almost any off-road scrapes.
It should also be noted that the Rover easily transformirovalsya in the tractor, it is only necessary Pneumatics low pressure to replace conventional tires with external diameter from 650 up to 800 mm and installed on the motor output shaft new sprocket with number of teeth from 12 to 14. Speed microfracture at the same time — up to 35 km/h.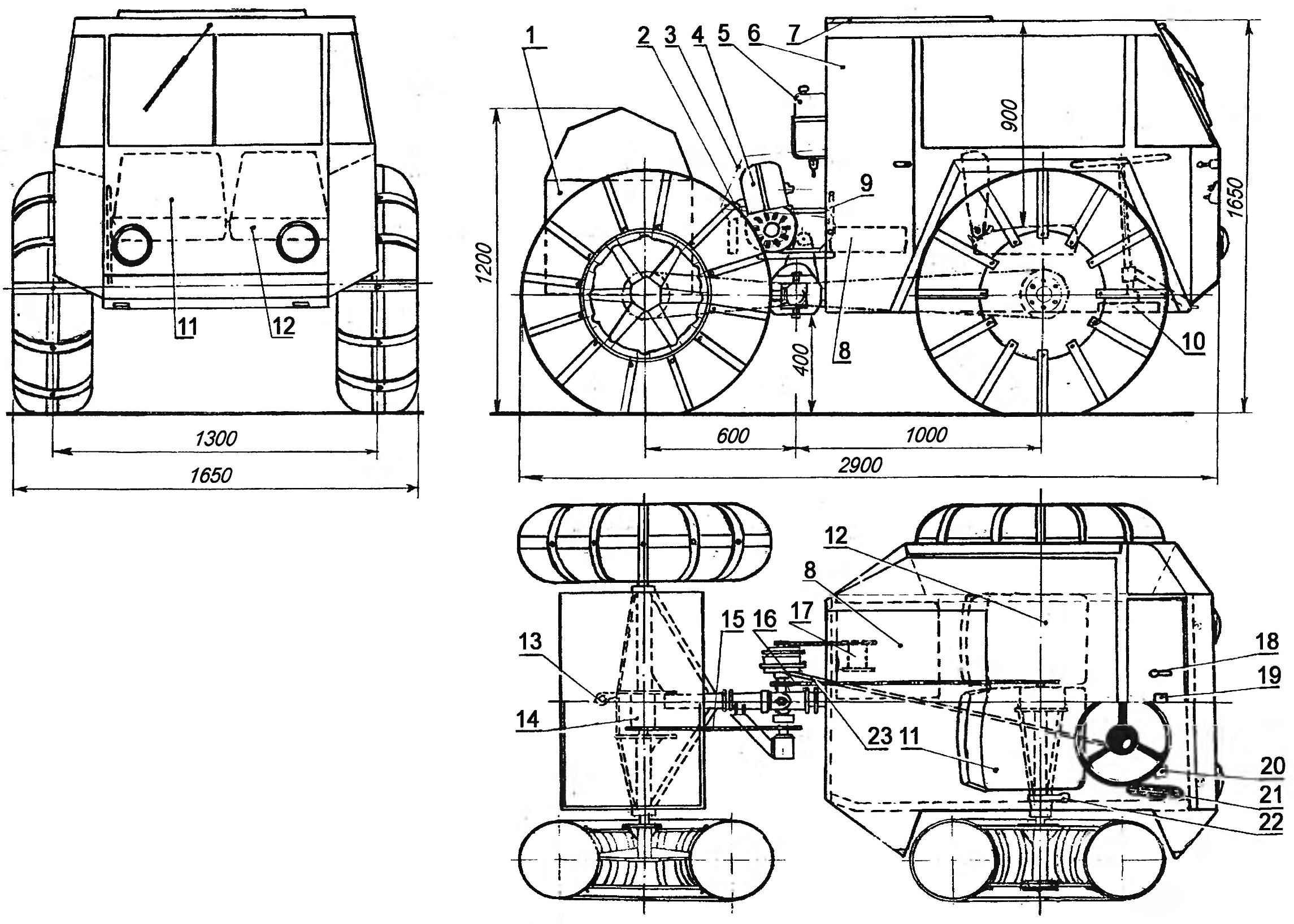 Two-axle all-terrain vehicle on low pressure tires construction L. Antonova:
1 —the trunk;
2—silencer;
3—motor housing;
4—the engine of the motorized FDD;
5—fuel tank;
6—door;
7—skylight;
8,12—seat passengers;
9—handle of the starting device of the engine;
10—Carter of the steering gear;
11—the driver's seat;
13—towing device;
14—the differential of the rear axle;
15—chain transmission to the rear axle;
16—chain transmission on front axle;
17—winch self-recovery winch;
18—the selector lever;
19—pedal drive clutch mechanism;
20—a brake pedal;
21—pedal throttle of the carburettor;
22 – selector lever the gearbox;
23—tie-rod.
---
The powertrain of the vehicle consists of three chain gears, reverse gear of the transmission brake, transversely located propeller shaft with flexible coupling and two differentials (front and rear).
Torque from the engine is transmitted through the sprocket (z = 12… 19) on reverse gear with roller chain. The body of the sprocket on the reverse-gear serves as a brake drum, brake pads fixed to the flange of reverse-reduction gear.