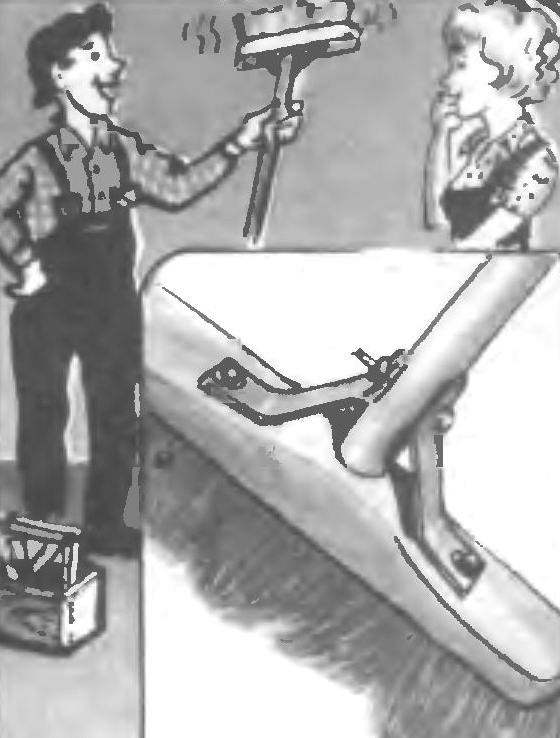 No matter how mounted brush for floors to handle, soon she still gets cranky, and there, staring, and start to come off. This will not happen if the connection is at once strengthened by two metal strips. First, appropriately bent strips with pre-done from one end of the screw hole screws with glue to the brush. Then in one pass drilled plates with the other ends together with a pen — now tightening the bolt will easily pass through the resulting hole, securely connecting all three parts.
Recommend to read
AND IT WILL GO FASTER
(UNIVERSAL MACHINE). Replacement of manual mechanical tools is of great importance not only in manufacturing, but in the home work of the designer-lover, embodies with wood and metal in...
GLUE IS NOT REQUIRED
If split screwdriver handle, new best done of vinyl plastic or plexiglass. Drill a hole in the plastic, whose diameter is half a millimeter smaller than that of the rod. Then secure the...