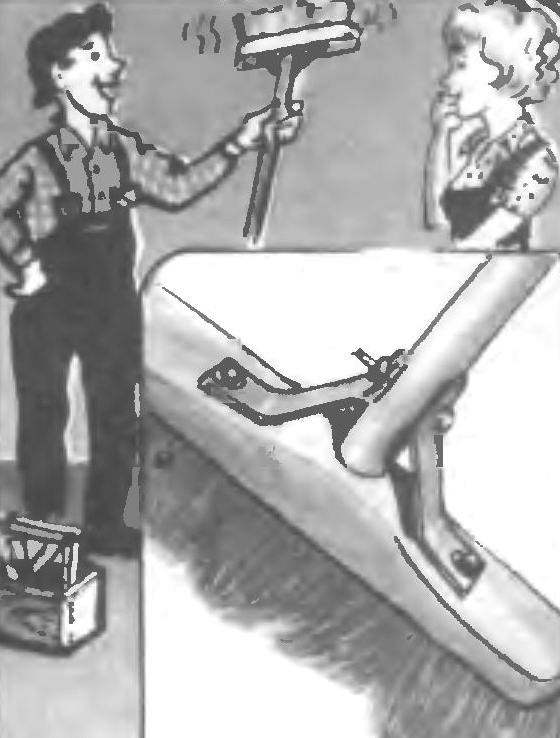 No matter how mounted brush for floors to handle, soon she still gets cranky, and there, staring, and start to come off. This will not happen if the connection is at once strengthened by two metal strips. First, appropriately bent strips with pre-done from one end of the screw hole screws with glue to the brush. Then in one pass drilled plates with the other ends together with a pen — now tightening the bolt will easily pass through the resulting hole, securely connecting all three parts.
Recommend to read
HOW TO SHORTEN THE BOLT
To shorten a long bolt or stud, such a task is not so rare encounter tinkerers. In order not to damage the grip of the thread, I suggest to use a simple tool, which is a metal strip 5-10...
Cup HOLDER? IT IS NOT NEEDED!
His appearance holder, obviously, was due to the fact that it was not possible to attach the handle to the glass. Modern chemistry allows you to do this even at home. Take the glue BF-2...