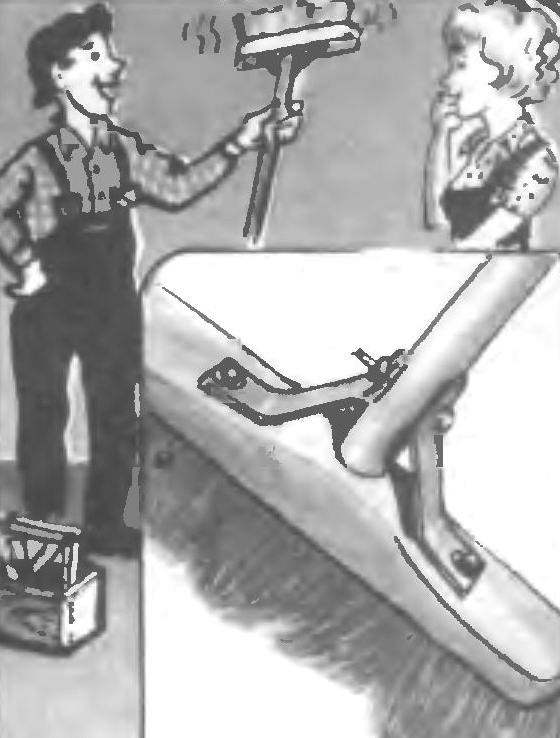 No matter how mounted brush for floors to handle, soon she still gets cranky, and there, staring, and start to come off. This will not happen if the connection is at once strengthened by two metal strips. First, appropriately bent strips with pre-done from one end of the screw hole screws with glue to the brush. Then in one pass drilled plates with the other ends together with a pen — now tightening the bolt will easily pass through the resulting hole, securely connecting all three parts.
Recommend to read
HIMSELF MOE
Emergencies are always unexpected - they are extraordinary. Most often, they happen when a person puts himself in a precarious position in its oversight find themselves in a critical...
MODELIST-KONSTRUKTOR 1968-02
CONTENTS: Invincible and legendary (1); V. Tarasenko. At the cradle of combat power (2); A. Chills. Heaven favors the bold (5); G. Reznichenko. Battle relics from half a...