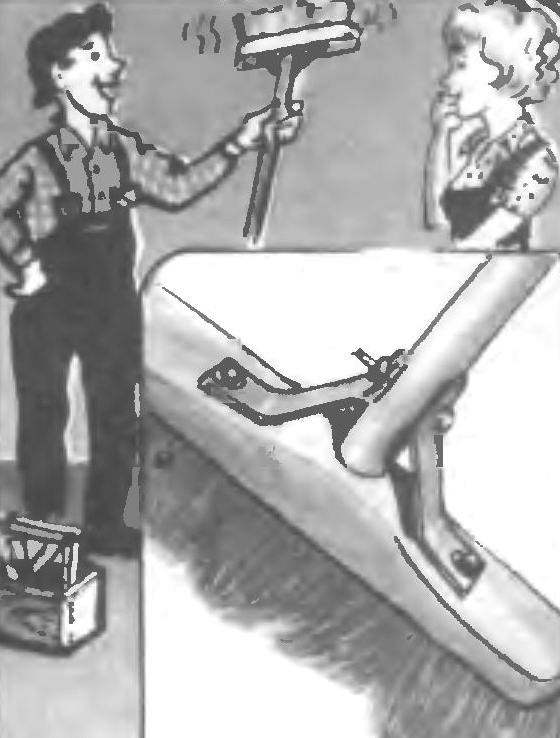 No matter how mounted brush for floors to handle, soon she still gets cranky, and there, staring, and start to come off. This will not happen if the connection is at once strengthened by two metal strips. First, appropriately bent strips with pre-done from one end of the screw hole screws with glue to the brush. Then in one pass drilled plates with the other ends together with a pen — now tightening the bolt will easily pass through the resulting hole, securely connecting all three parts.
Recommend to read
BUILD… THE LAKE!
It has long been observed that the water surface effect on people calming. It is very valuable in our troubled time, when the human nervous system is subjected to constant emotional...
SHOVEL HEAVY SOIL
Not just once or twice I had to dig up waterlogged clay soil at the site. The earth clung to the shovel in such numbers that further work without purification was simply impossible....