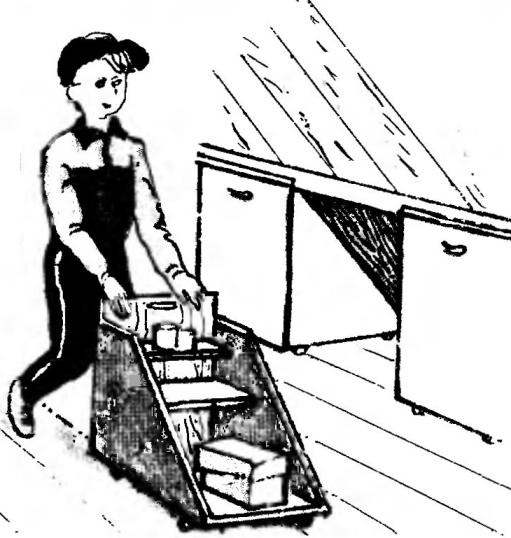 "In one of the rooms of the journal among the tips I was interested in the original triangular door leading to the attic. We have not solved the problem of the use of the space under the roof, behind the wall of the room in the attic where such tables would be useful. Can't they tell us more?"
Interest to our readers, bedside table, suggested by the Hungarian magazine "Earmaster" — just one possible headset for the attic, allowing to get more useful volume in the same area of the room.
Usually in the regeneration of the attic space limited to flooring and paneling of the ceiling and walls of a future room. However, between its side walls and the roof inevitably remains in the space. Most often it serves as a lumber warehouse or any inventory.
The more interesting proposed solution, almost leaving no unused gap in the wall. Because the wall itself — not just a wall, and the front plane of the combined built-in wardrobe-wall of the panel and the door, in fact, form the wall of the room.