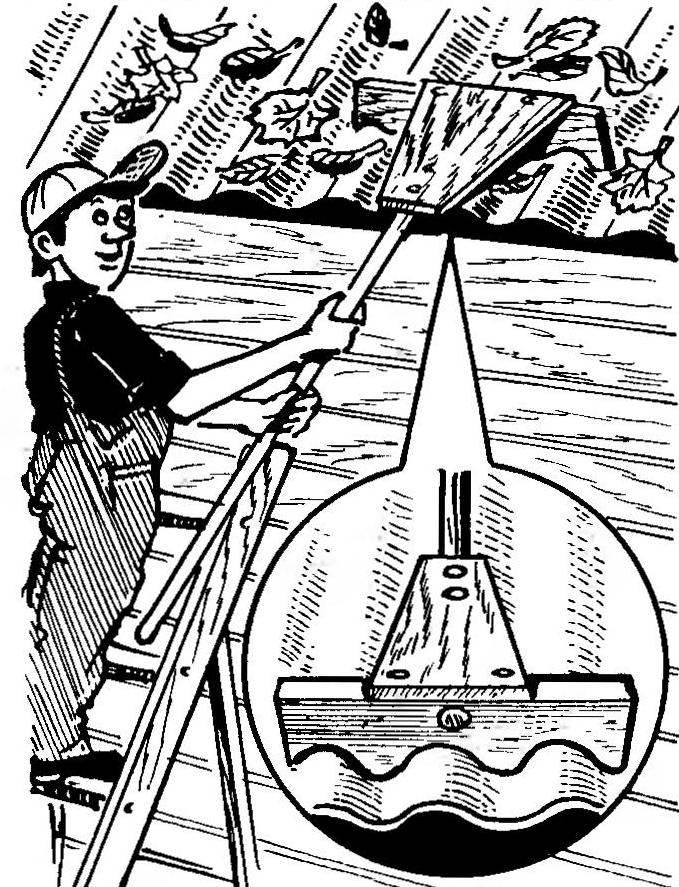 Fall on the roofs of garden houses and cottages, indoor wavy slate, accumulate a lot of fallen leaves. Wet she sticks and prevents the gutter, and in the winter and spring immediately prevents the formation of snow. However, no shovel, no rake is not suitable for cleaning a roof.
Rescue scraper, knocked together from scraps of boards: its wavy lower edge closely follows the profile of the roofing sheet and easily scrapes from the roof of the adhered debris.
Recommend to read
REPAIRING THE BODY
It is known that the car repair the most common and time-consuming are body work. This files most often have purely mednitskii techniques, aligning mutilated steel shell with mallets,...
FROM VOLGA STATION WAGON
Familiarity with this machine was held at last year's show "autoexotic" (photo No. 11'2006) — a celebration of homemade and vintage of motor equipment, which has now become traditional...