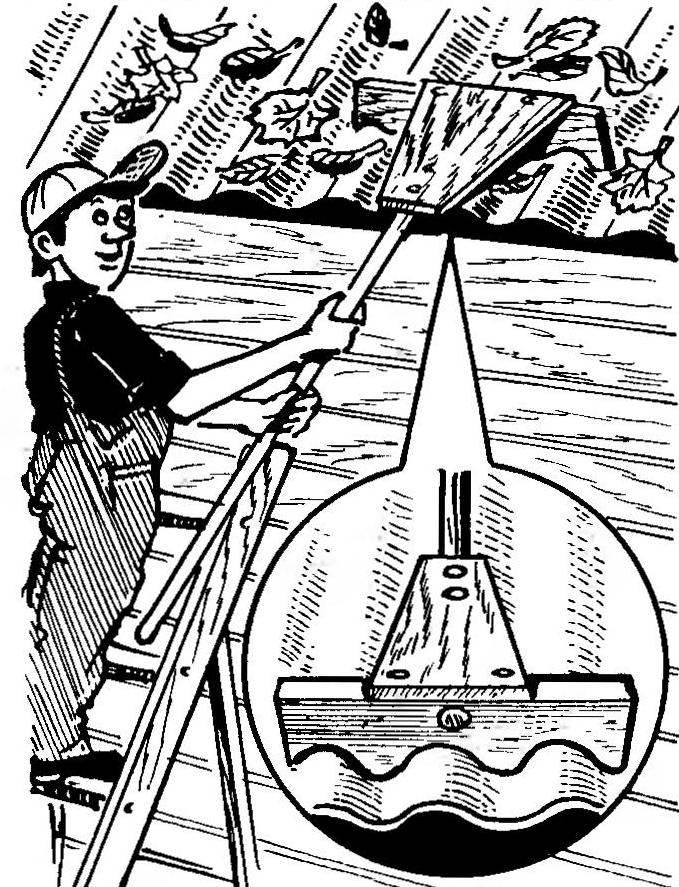 Fall on the roofs of garden houses and cottages, indoor wavy slate, accumulate a lot of fallen leaves. Wet she sticks and prevents the gutter, and in the winter and spring immediately prevents the formation of snow. However, no shovel, no rake is not suitable for cleaning a roof.
Rescue scraper, knocked together from scraps of boards: its wavy lower edge closely follows the profile of the roofing sheet and easily scrapes from the roof of the adhered debris.
Recommend to read
"CLEAVER" CABLE
Party NTTM, army innovator Y. Bandurko, suggested a simple device for cutting steel wire rope. Steel is the base plate to which are welded crosswise arranged vertical edge guides....
THE PLOUGHSHARE OF PIPE…
Paradoxically, for many Amateur designers to make a good plow harder than a mini-tractor! And only due to the fact that the tool consists of parts having a curved shape, which can only...