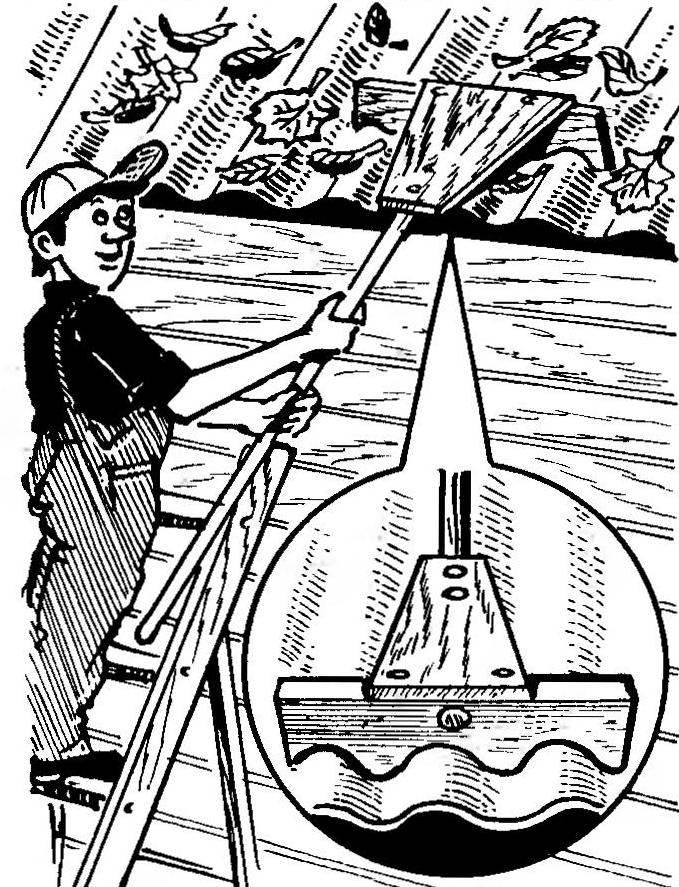 Fall on the roofs of garden houses and cottages, indoor wavy slate, accumulate a lot of fallen leaves. Wet she sticks and prevents the gutter, and in the winter and spring immediately prevents the formation of snow. However, no shovel, no rake is not suitable for cleaning a roof.
Rescue scraper, knocked together from scraps of boards: its wavy lower edge closely follows the profile of the roofing sheet and easily scrapes from the roof of the adhered debris.
Recommend to read
THE ROD — CHUTE …
Fall — during fall and rainy weather — wet leaves quickly clog all the drains from roofs and especially gutters. To prevent this from happening and did not have those constantly cleaned,...
PIGGY RAIN
Most gardeners under the gutters certainly are cumulative barrels to collect rainwater from roofs for irrigation reserve, and in case of fire — water at hand. It's a pity, when the heavy...