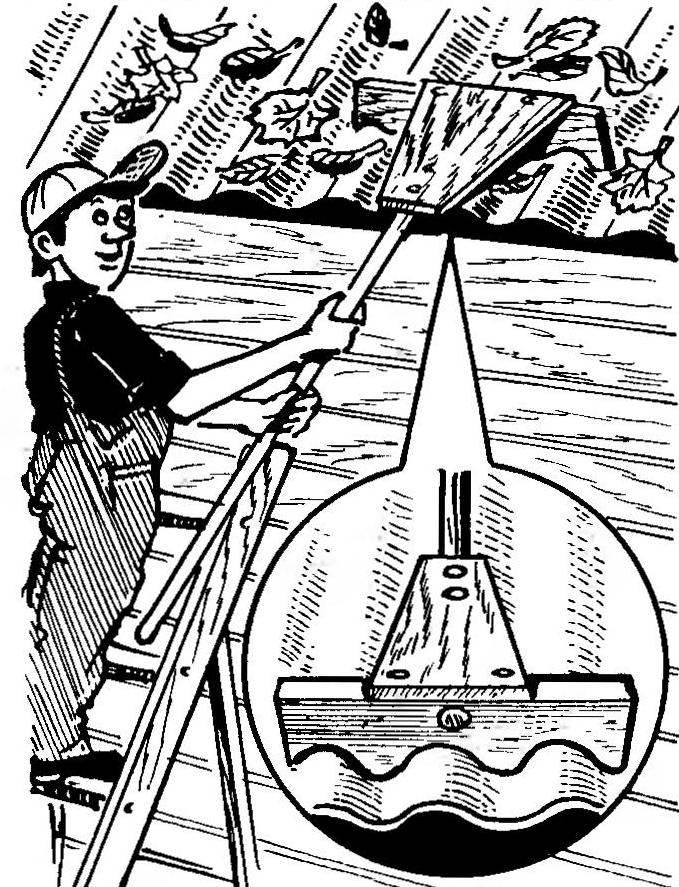 Fall on the roofs of garden houses and cottages, indoor wavy slate, accumulate a lot of fallen leaves. Wet she sticks and prevents the gutter, and in the winter and spring immediately prevents the formation of snow. However, no shovel, no rake is not suitable for cleaning a roof.
Rescue scraper, knocked together from scraps of boards: its wavy lower edge closely follows the profile of the roofing sheet and easily scrapes from the roof of the adhered debris.
Recommend to read
TRAILER FOR MOTORCYCLE
Many owners of motorcycles seek how to more effectively use their existing vehicle. In the construction of various buildings, the improvement of the gardens and doing other chores there...
PWM — A NEW OPPORTUNITY
For the computer control various devices and objects I propose to use the method of pulse width modulation (PWM) is equally successful when working with different PCs: Intel-80286 to...