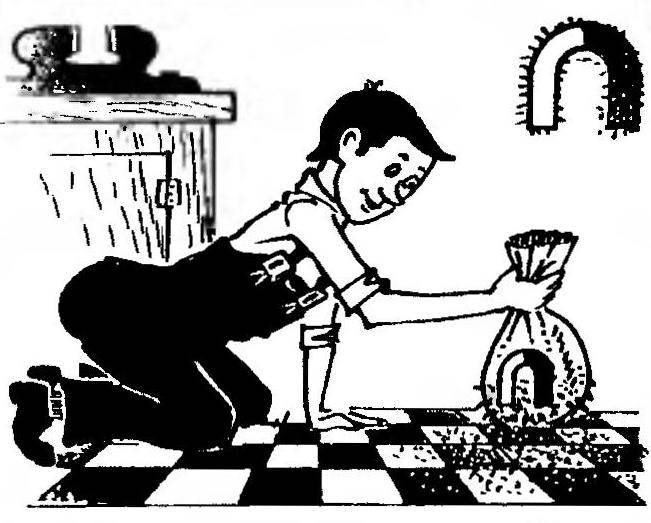 You know how easy it is to collect small metal parts or shavings with a magnet and then how difficult it is to liberate them from the magnet itself. The matter is simplified if the magnet is to invest in a plastic bag. Enough after collection remove the bag and take the magnet — all of the collected particles will be "Packed".
Recommend to read
NOT AFRAID OF SPLINTERS
The burned out bulb is often so "strong liking" in the cartridge that could burst when twisting from the attached effort. However, the fragments do not scatter and don't have to collect,...
NOV OLD RAZOR
The "grandfather" safety razors, which have long ceased to use it, there's one valuable part, of which it is possible to use for other purposes — it clip. Unscrew the components, remove...