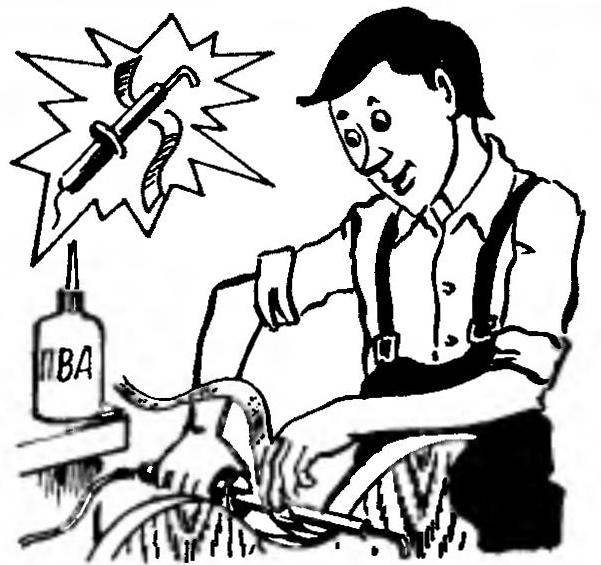 Now in woodworking is widely used PVA glue, which is better grasped when heated. For finishing flat parts with veneer is easy to do: you can for example use an iron. Also for curved surfaces to apply it harder.
To warm up, say, pasted on the PVA strips of veneer on a curved edge of the furniture Board to work better with soldering iron as the core and the heater housing.
Recommend to read
SHOULDER TIE
In the closet or the wardrobe of any design there are shelves or brackets, hangers for placement and headwear, and outerwear, and shirts. But ties — no special device, except that the...
THE ANCHOR FOR THE TENT
When you install the tent, her stretch marks are usually tied to trying to drive in the ground with wooden pegs or metal pins. However, gusts of wind, the pegs loosened and pulled out. ...