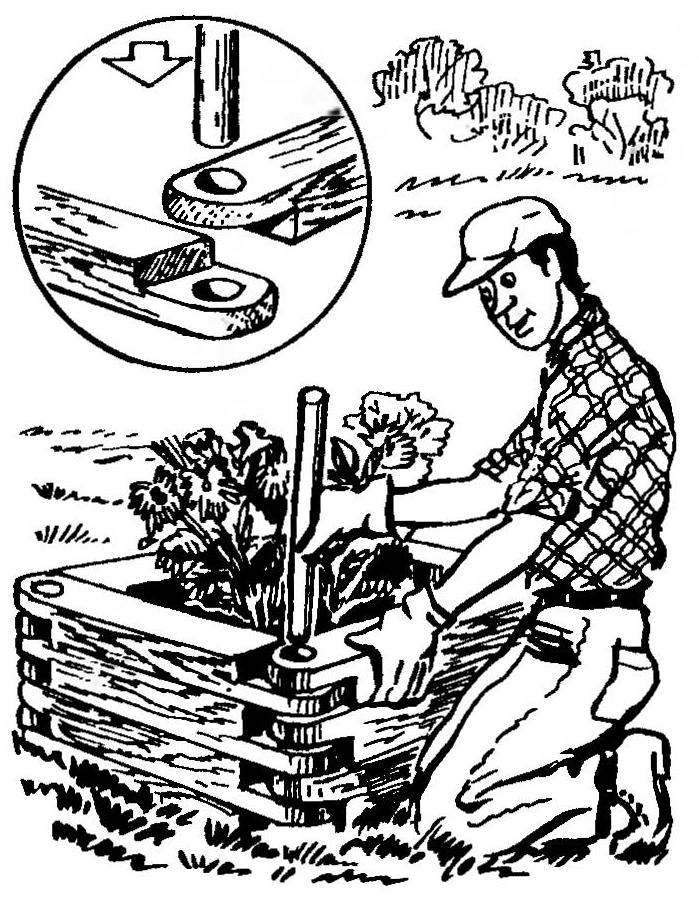 Stationary flowerbed near the house or dacha good as long as it don't interfere. Move it if necessary — the whole problem. As shown in the figure — at any time and in any place. Because its fence is collapsible. It consists of parallel bars, the ends connected to the groove, with the fastening through-holes round wooden rod.
Recommend to read
PROTECTS TUBE
In radio and electrical appliances are often the wire is passed in a hole made in the sheet metal. Sharp edges can break the insulation and cause a short circuit. Therefore, usually in...
ONE INSTEAD OF TWO
To secure the various parts often used connection, using the so-called lock nuts. However, you can do without it. For this it is necessary to saw through the nut, as shown, and...