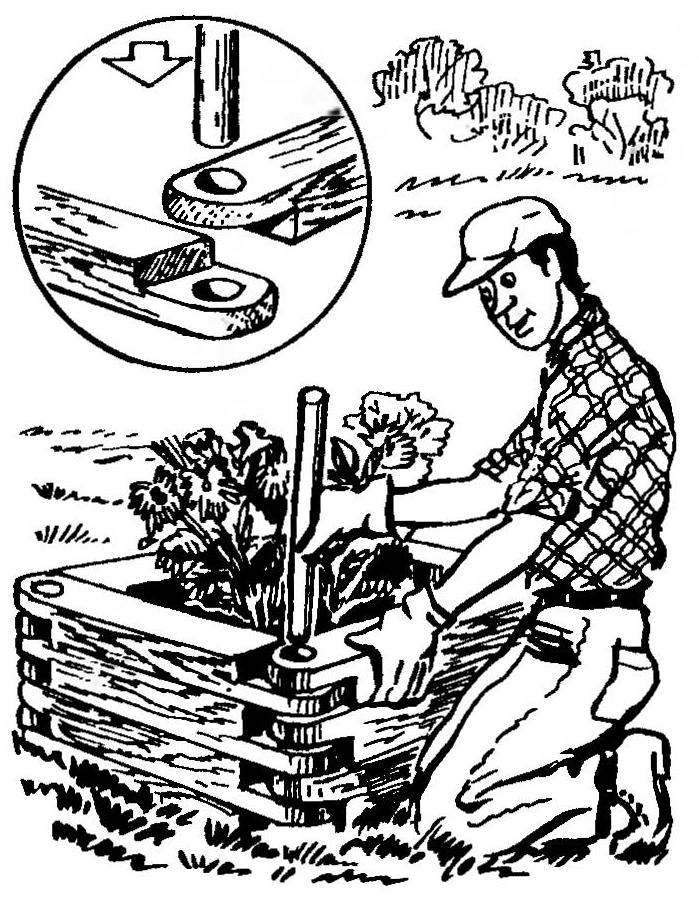 Stationary flowerbed near the house or dacha good as long as it don't interfere. Move it if necessary — the whole problem. As shown in the figure — at any time and in any place. Because its fence is collapsible. It consists of parallel bars, the ends connected to the groove, with the fastening through-holes round wooden rod.
Recommend to read
THE "HOOK" OF THE PAINTER
You paint the fence for the first time or renews oblasti — in any case, the work is time-consuming in itself, but still every time you bend with a brush or roller to the container of...
HELP OUT BLINDS
To not have suffered a carpeted floor from the wheels in the extension part folding sofa placed under them, the two grooves from a plastic version of the window blind: even after long...