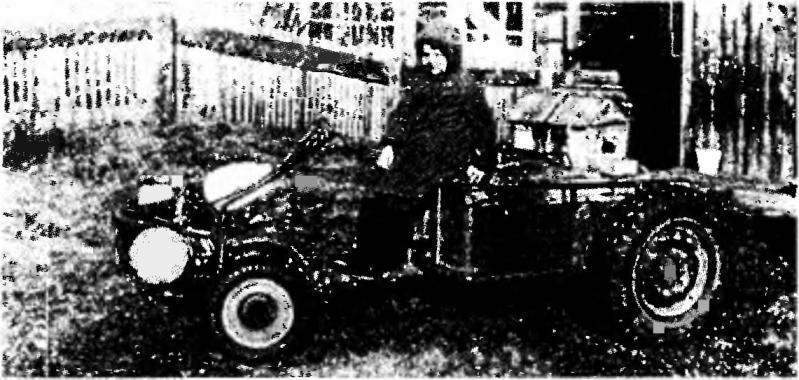 Offer to readers design their new walk-behind. But before describing it, a little background. Village life is hard their daily monotonous work in summer and winter, rain and snow… Wanted to do something to alleviate all this work and care. I did a walk-behind tractor. And not generic, as usual, with a cart, because more needed in the vehicle. For the relative small size called it a "Humpbacked".
The photo shows the first, not the upgraded version of the tillers.
Please note: the cart was loaded with bricks. Moreover, in the summer I put it in the cart three two hundred liter barrels of water for watering the garden. This is 600 kg with odd! In my opinion, good payload.
On the bogie applied to the wheel from the vehicle G AZ-69, others get failed. And well: because of their large diameter these wheels have less resistance to movement.