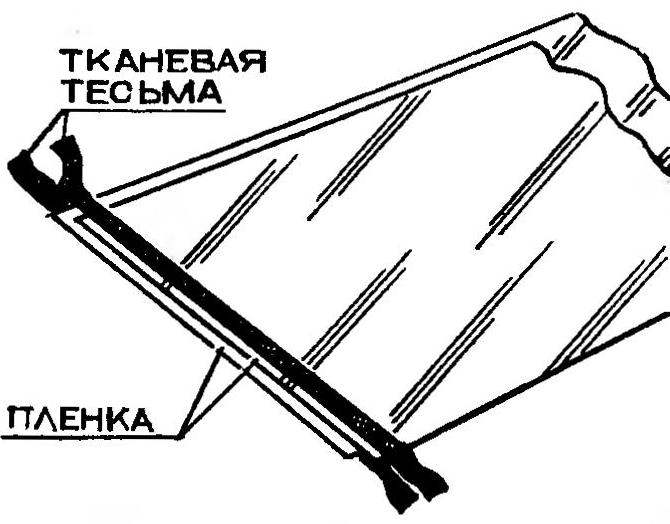 Usually a polyethylene film for greenhouses connected by heating with a soldering iron or the edge of the iron. While we don't always get a strong and reliable connection, especially when welding a thin film — here you need a certain skill. To simplify the process of connecting film is possible: it is necessary to replace the soldering iron… sewing machine. The first year, preparing film for greenhouses, I just sew it. The seam is even stronger and more reliable than welded. For the convenience of the machine, and also increase the strength of the joint together with tape, lay strips of fabric or ribbon, placed one on top of the seam and the other at the bottom.
Recommend to read
NOT BUTTONS, AND SCOTCH
For fastening the sheet with a picture or drawing usually use a pushpin. However, they leave holes both on paper and on the basis, on which is a leaf. Better for the same purpose to use...
SISTER OF "SEVEN"
With the proposal of developing a new Intercontinental ballistic missile operating on liquid oxygen and kerosene, and in 1958 was made by the Council of Chief designers. While its weight...