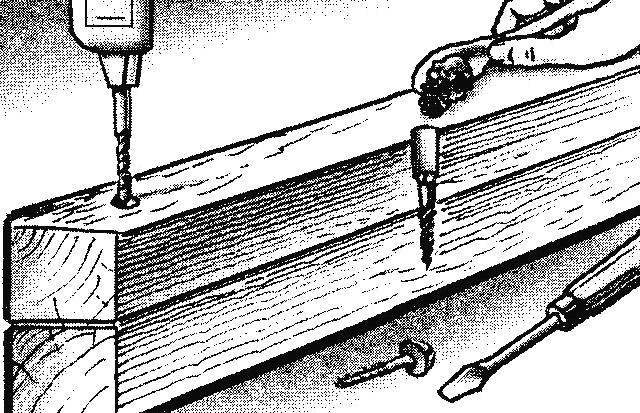 If the fastening of wooden parts and the screw will be less than their thickness, drill the recess with a diameter of under his hat, and the screw will "pull" to the second part, securely connecting them. Remains to putty the hole, "hidden" screw.
Recommend to read
SCREWDRIVER WITH HOLDER
A lot of interesting and useful find in the magazine. In response to your appeal to be not only a reader but also an author, send two of the Council. For several years I use a very handy...
MICROVIDEO POLYARNIK
Central to the exhibition NTTM-78, dedicated to the XVIII Congress of the Komsomol, and the 60th anniversary of the Komsomol, very popular among the visitors enjoyed the section...