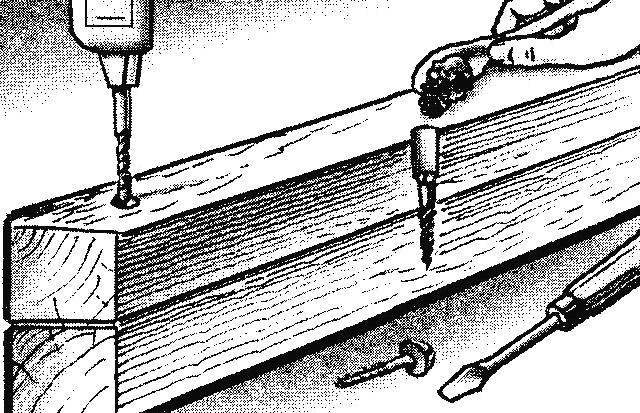 If the fastening of wooden parts and the screw will be less than their thickness, drill the recess with a diameter of under his hat, and the screw will "pull" to the second part, securely connecting them. Remains to putty the hole, "hidden" screw.
Recommend to read
HIDDEN STUD
It so happens that a nail head or screw head, connecting the two wooden parts, you want to hide, to conceal. Here's one way. Will atsaite chisel a thin layer — literally chips of wood...
Horned adjustable
This upgraded wrench I use for many years and I think it is very convenient. Drill a hole and his lips pressed to two steel pins, I was a versatile tool to unscrew and also hidden castle...