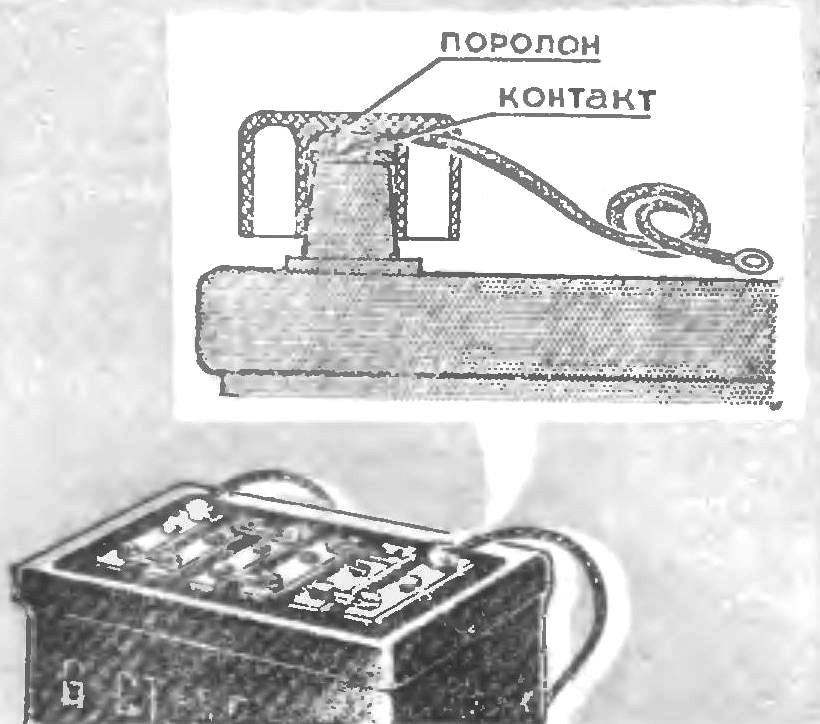 Motorists know that if a car a long time not to use the battery terminals to prevent oxidation must be removed, and the open contact of the battery terminals to isolate. The easiest way — the usual plastic bottle caps. On the negative pin tightly put on the cap from a half-liter bottle, and on the positive — from 0.75-liter. Conclusions closed by such caps are not oxidized, and the battery is protected from accidental short circuits.
These tubes are easily turned into terminals for connecting the battery to the charger and to connect, for example, to an Autonomous lighting of the garage, the lamps tool shelves, racks. To do this in a plastic "cups" inserted copper washers, soldered to a stranded wire, which are ejected. A piece of foam or sponge rubber between the bottom and the washer will contact more reliable.
L. VISHNIKIN, Penza
Recommend to read
CONVENIENT FUNNEL
Pouring solutions of chemicals in the bottle, Amateurs are plastic or glass funnels. First trouble do not deliver: special ribs on the outer surface do not allow them to fit snugly to...
BRACKET.
In the manufacture of hull racks for back walls typically use fibreboard sheets (MDF, or, as they are frequently called, - hardboard). For transportation of wide sheets are cut,...