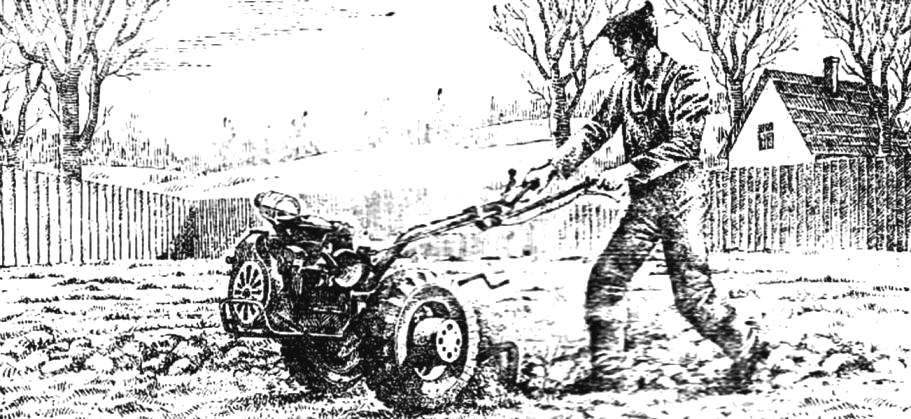 The word "cultivator" has entered our lexicon relatively recently. In principle it is the same tractor only built on the basis of single-axle chassis and designed to actuate a replaceable mounted and trailed agricultural implements, and controlled by the levers behind the operator. In some cases, when the walk-behind articulated to the truck, he becomes the vehicle and the operator does not go and goes.
This definition is consistent with the "Belarus" MTZ-05. It is possible to plow light soil, harrow, hoeing potatoes and beets, mow the grass, to transport cargo.
Its own mass of 135 kg walk-behind tractor towing a Laden trailer weighing up to 500 kg. Suitable for stationary work with the drive from the PTO shaft.
However, to handle different cultures, you need to have a variable track. From MTZ-05 it is set in the range of 450, 600 and 700 mm. And the radius of rotation of the tillers at least 1 m.
Clearance "Belarus" — 300 mm, which allows not to crush the treated plants and, incidentally, to overcome in case of need Ford the same depth.