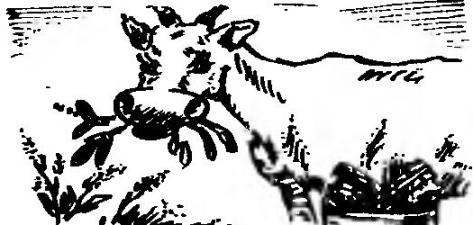 Chopper roots, so necessary to provide domestic animals with vitamins ("rezanci"), I have constructed on the basis of АТД2 charged — device Tu-Kovacevica disk, which managed to find among a collective of scrap metal. And coming here and metal silo of cylindrical shape with cover and lower belt, and he is working on seeding (simply put, a plate).
The belt I cut from the base of the structure. It had to cut the scale with the lever and scraper (scale was welded) at one process window needed to set the plug, while the other, with dimensions 100×30 mm, remain unchanged.
Now on the plate (bottom of hopper). I removed the agitator and gear. In a steel disc and made a rectangular cutout for the exhaust pipe and brought the center hole size, 2 mm greater than the diameter of the output shaft of the motor.