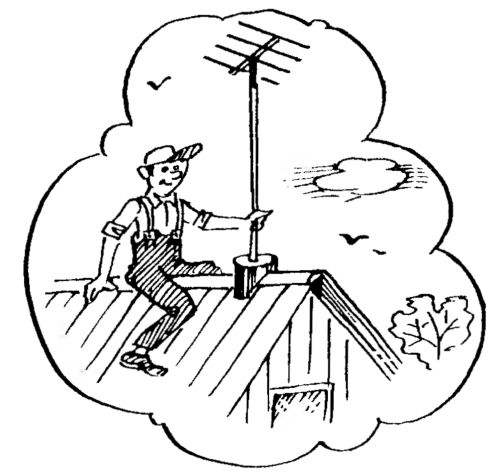 It is probably impossible to imagine a contemporary house without radio and television. But for good reception of distant stations, TV channels (as well as for individual communication on approved frequencies) need a good, raised high above the ground antenna. So, not to do good without masts. Only here where to put them and how to fix?
Of course, decide these questions differently. Some buried wood pitched the butt of the mast into the ground near the house wall, and optionally attach it to a rafter beam. Others erected almost a tower on the roof dealing with the inevitable holes in the roof. More prudently restore waterproofing of the roof, and in the case of the transfer antenna being spent on its repair.
But even the most experienced sometimes get lost when dealing with, say, ham radio Ground Plane for 144 MHz or TV antenna large sail. Difficulties beset at every stage of the installation (dismantling) of such devices. Yes and repair continuous problems. Only one podpiska cable, torn by the wind, requires a lot of time and effort, not to mention how to restore contacts in the junction box.