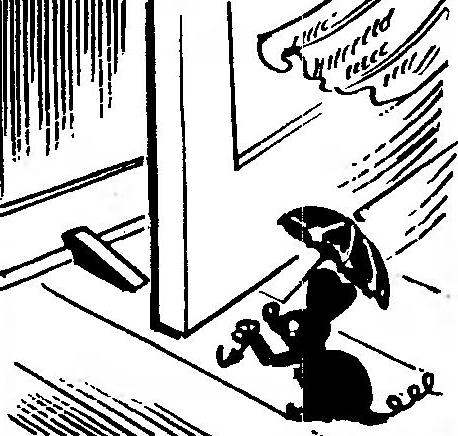 Should open wide the window in the opposite room and from the powerful draught begin to shut the door. This will not happen if the walls are strengthened on the floor of a small wedge: not only will he hold the door in open position, but prevents the wall from hitting the door handle.
Recommend to read
MAGNET AGAINST THE WIND
To open window the window is not closed under the impulse of the wind, it is easy to establish a kind of brake, which would not allow it to close, and left at least a crack. On the...
HELP OUT BLINDS
To not have suffered a carpeted floor from the wheels in the extension part folding sofa placed under them, the two grooves from a plastic version of the window blind: even after long...