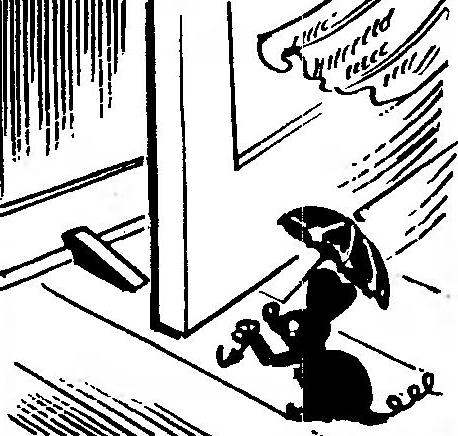 Should open wide the window in the opposite room and from the powerful draught begin to shut the door. This will not happen if the walls are strengthened on the floor of a small wedge: not only will he hold the door in open position, but prevents the wall from hitting the door handle.
Recommend to read
SKI PLUS PNEUMATIC
Whatever was taken by Amateur designers, and the best suspension length snegokatov than repeatedly tested combination "ski plus pneumatic", not yet invented. In this opinion I was...
AS A RULER
Tightly connect the edge of the Board with logs of a log house is not an easy task. However, it is easily solved in the manner shown in the figure. You will need a line? with a number of...