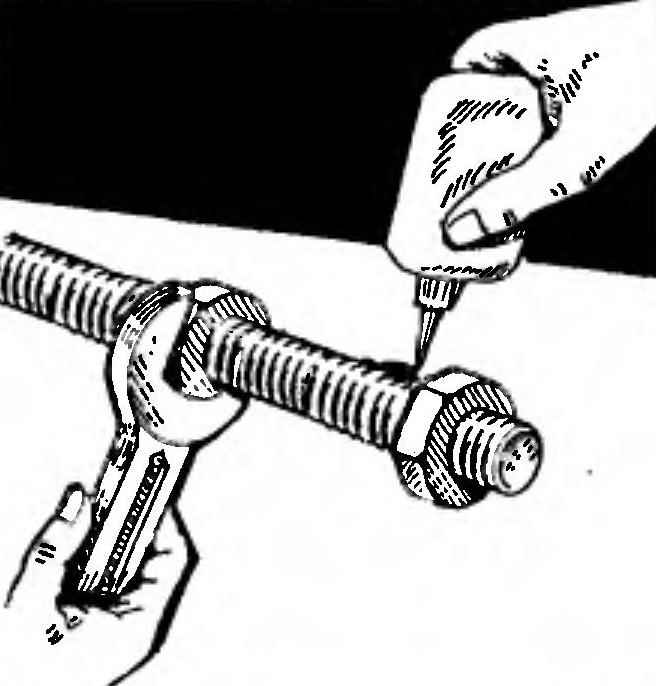 The threaded fasteners connecting the vibrating parts, require an additional safety net to eliminate the loosening of it. For this purpose, lock nuts, washers grower, etc.
In the domestic case, it will justify itself simple and fairly reliable reception: need nevinchany when the nuts drop on the threads of any glue.
Recommend to read
Cordoba for every taste
The Soviet school of construction of model aircraft air combat has long since gained worldwide recognition. Although it is possible to speak about the attempts to find new opportunities...
RACK SCREWS
There are various designs of towel racks in the kitchen or Kanna and. One of them is a vertical series of levers, threaded plastic end caps on the rod of the bracket, screwed to the...