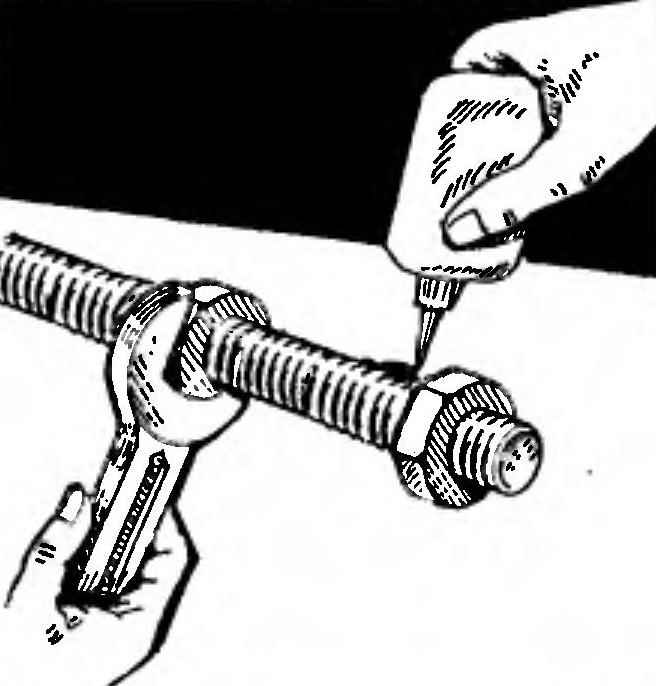 The threaded fasteners connecting the vibrating parts, require an additional safety net to eliminate the loosening of it. For this purpose, lock nuts, washers grower, etc.
In the domestic case, it will justify itself simple and fairly reliable reception: need nevinchany when the nuts drop on the threads of any glue.
Recommend to read
THE BOLT CAP
Under certain operating conditions (e.g., vibration) threaded connections progressively'm quite unhinged by it. To avoid this, do not have to screw the lock nut: its role can play and a...
GROVER ON THE HACKSAW
On sale there is a very convenient universal handsaw — with a set of interchangeable paintings, having at one end a locking comb and a hole under the tightening bolt. But what is...