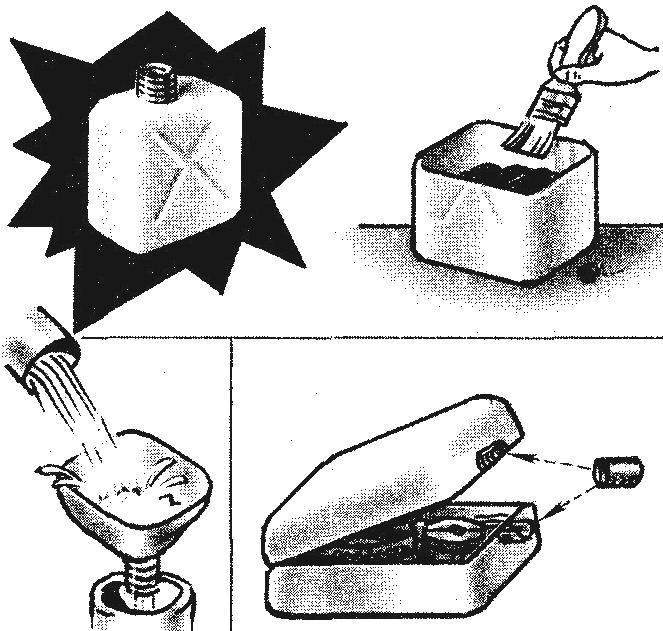 The motorist in the garage is always served its plastic canister, and the house oborotnivka three – or five-liter flask from under the water, throw which is a pity. But you can convert them to other usable, suitably by cutting. The neck will become, for example, in the funnel, and the rest .— in a single pot under the paint or the wash fluid. And cut lengthwise in a convenient storage box tool screw and tube will… lock holding the cut halves together.
Recommend to read
CHOCOLATE STORAGE BOX
Every home handyman tries to have a stock of various mounting small items — nails, screws, bolts, nuts and washers. For them it is necessary to use a variety of boxes, jars, vials....
WITHOUT A FUNNEL
Now in use many soft plastic bottles, cups, jars. To all the other advantages of such packaging is the fact that with its help. you can drink fluids in narrow vessels even without...